We are quite aware of the fact that COVID has paralysed the entire economy. Not only has it made sure that the economy goes down by 23.9 percent but also has hit the employment sector the business sector extremely hard. The auto two-wheeler sector is no exception.
While speaking to few dealers of the two-wheeler companies it became quite evident that they have suffered a lot, had to bear huge margin of losses and it will take time for them to revive their business and for their business to return to normalcy.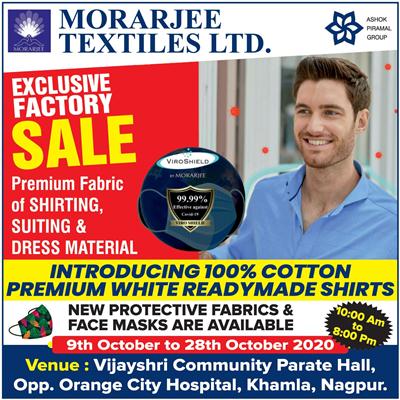 They said that when the lockdown was announced by the Government of India, it literally felt that the roof fell on us as for three weeks we couldn't resume our operations. People were quite scared to visit our showrooms for purchase even after the lockdown period ended.
Store Manager of Bajaj two-wheeler, Khamla Piyush Ganveer said "The business has certainly taken a hit and it's definitely in a bad shape. Because of all the restrictions on public events, mass gatherings imposed by the government, our hands are also tied as we can't do any promotional events or nothing to increase our sales. Even before this whenever our sales got tampered we use to organize rallies, do promotional events but this time even that is not possible".
Owner of Tajshree Honda showroom, Dev Nagar Prakash Chopde said "Yes we cannot deny the fact that due to COVID pandemic we and our sector have suffered, but we are trying to get out of it and take the positives from this untimely disaster".
He shared his experiences of how since, the customers had no avenues to spend on anything all this time they had saved that money and now can afford to purchase a two-wheeler. With many people still afraid to travel in public transport because of the fear of being infected they are opting for their own two-wheelers. You can say that the COVID act as a blessing in disguise for many of us.
They claimed that they have not laid off any employee even during the extreme crisis time, they have tried to give their employees their full salaries without any pay cuts.
With the festival season just round the corner (Dushera, Diwali, New Year) the owner of the two-wheeler auto showrooms remains quite optimistic regarding the increase in sales. They said that it might take a year, or maybe bit more than that for things and their business to return to normalcy.