The Nagpur bench of Bombay High Court, on Friday, has upheld a part of two notifications issued by the State Government and identical circulars issued by Nagpur Municipal Corporation (NMC) that capped the rates of non-Covid treatment in private hospitals in the city.
The High Court found that no legal power to cap prices in 20 percent isolation and non-isolation beds in private hospitals/healthcare providers and nursing homes kept for non-Covid patients and for which many hospitals were either penalized or prosecuted. The High Court found no legislative competence in State Government to issue such notifications and also held it to be violating the fundamental rights of medical practitioners and hospital owners.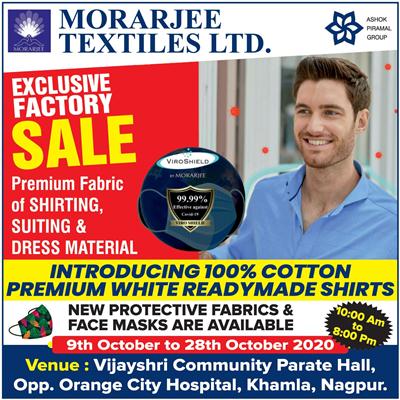 The bench consisting of Justice Ravi Deshpande and Justice Pushpa Ganediwala, in a virtual hearing on Friday, rejected all justifications submitted by the State Government to justify the step as to cap on or regulating the rates chargeable by private hospitals for non-Covid patients and quashed a portion of April 30 and May 21 notifications related to non-Covid patients in private hospitals. The same was also carried issued by Nagpur Municipal Commissioner on June 4, too, and thus has been set aside.
"The impugned directions in the notifications in question violate the fundamental right of petitioners, contained under Article 19(1)(g) of the Constitution of India, to practice any profession or to carry on any occupation, trade or business," the bench said.
The High Court noted that neither Section 2 of the Epidemic Act nor Section 65 of Disaster Management Act, which empowers the Government to take special measures and to effectively manage the patients suffering from epidemic disease, created any statutory obligation upon the State Government to treat the non-Covid patients or to take special measures to curb hospital treatment rates.
According to the petitioner-Hospital Association, the legality of this notification and notices issued by NMC and District Administration to hospitals for alleged over-charging from COVID-19 and non-Covid patients was highly questionable and this exercise was a gross abuse of power.
The restrictions put upon the charges for the medical services sought to be recovered from the patients by the private hospitals were impractical, illogical, and not covered by entries in the list, petitioner Dr Pradeep Arora had claimed.