With COVID cases in the city decreasing city's shoppers are getting new places to shop and explore. One such exhibition is happening in one of the prime hotels of city Tuli Imperial named 'Malika'.
The exhibition is offering an amazing range of Festive & Wedding Collection, Apparel, Jewellery, Footwear, Home Décor, Fashion, Accessories, and much more. The exhibition is going to take place today and tomorrow.
The organisers of the show took full precautions at the exhibition as people without masks were not allowed, everyone coming to the exhibition there temperatures were checked and their hands were sanitized.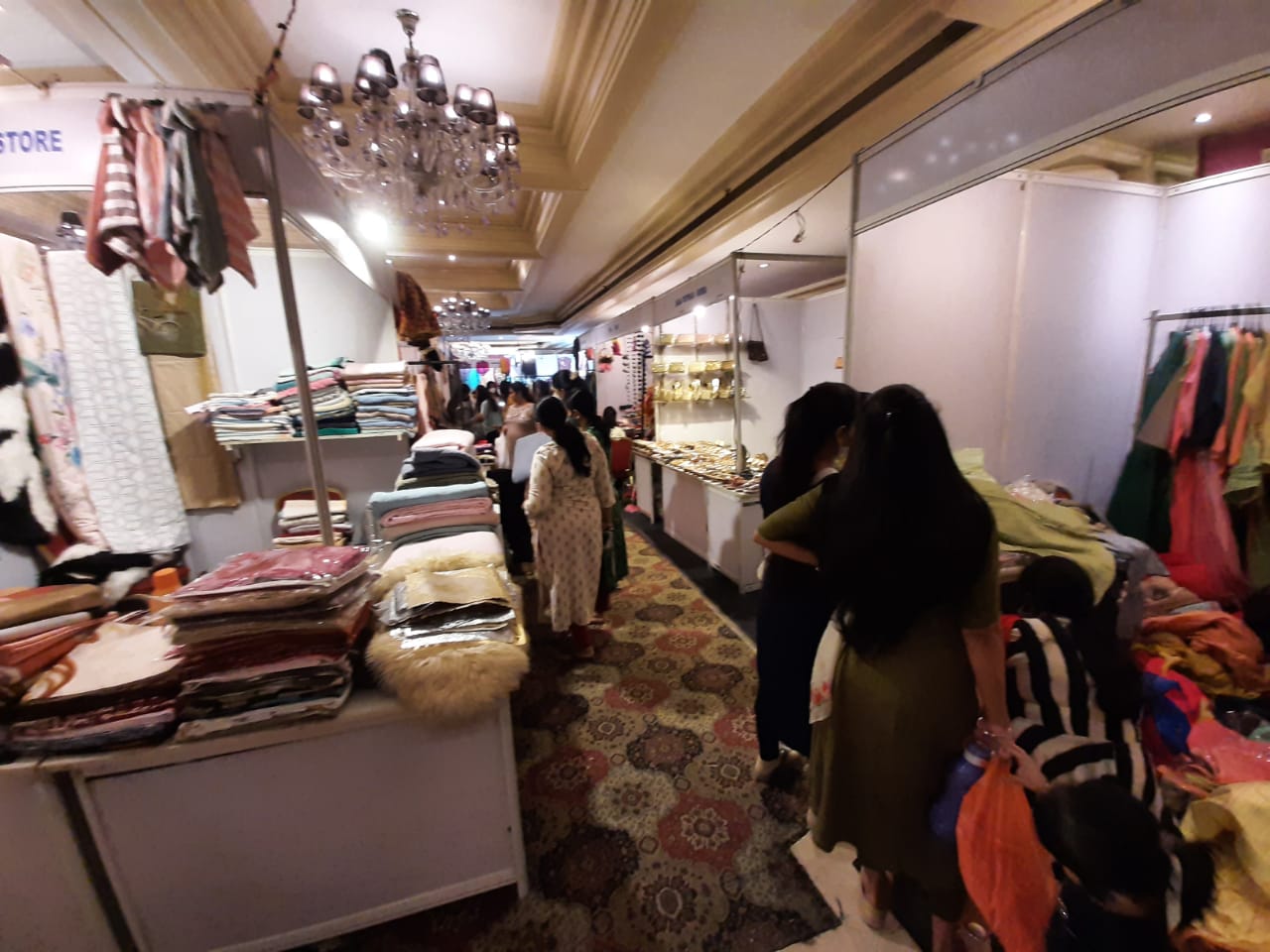 Preeti Sahini who came to shop at the exhibition said, "I am extremely happy to come to this exhibition with my family. After almost seven months I am literally shopping, and I am extremely happy with the collection of this available here, and I am finding a lot of things that I want to take home".
Another person Ashutosh Sahini said, "I am really happy and glad to be here, I am really impressed with the collection of clothes available here and so is my family. It's really a paradise for shoppers."
People coming to this exhibition were extremely careful and cautious as they maintained social distancing and not were crowding at places.