Wreath laying ceremony of Martyr NK Satai Bhushan Rameshrao was held at Guards Regimental Centre, Kamptee who lost his life on November 13 in the ceasefire violation of the enemy.
Late NK Satai Bhushan Rameshrao with 6 Martha Light Infantry was deployed on a forward post along the Line of Control in Gurez Sector, in a counter-infiltration operation. On 13, November 2020, approx at 1:15 pm, the enemy fired Mortar shells at his forward post during which he sustained splinter injuries.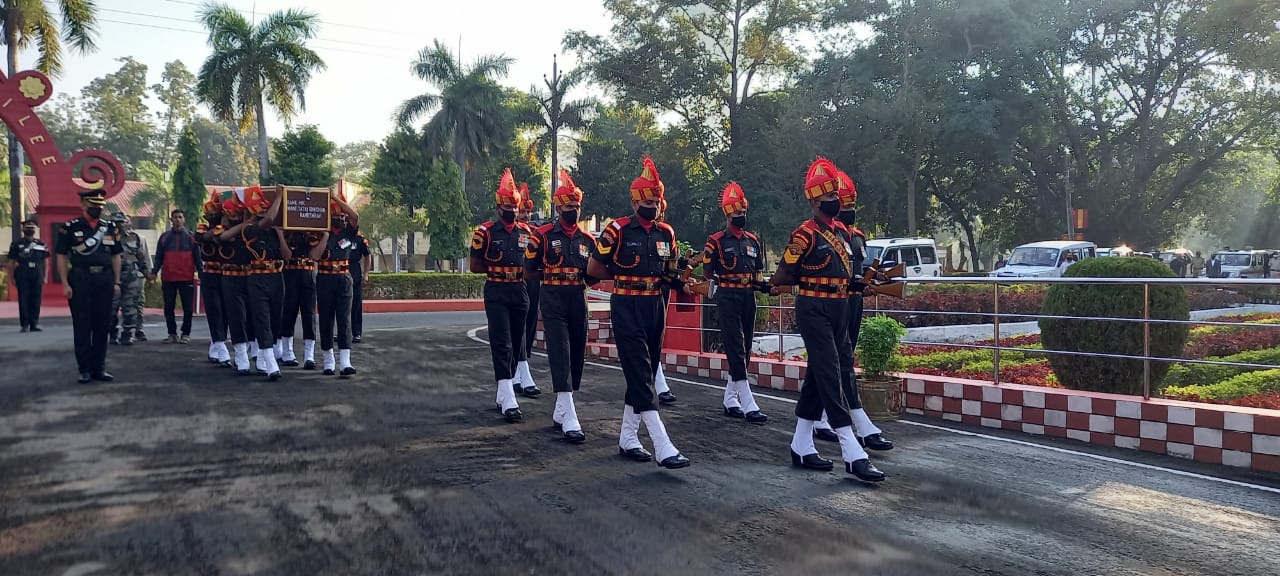 NK Satai Bhushan Rameshrao was evacuated to 92 Base Hospital after providing first aid; however, he succumbed to his injuries & attained martyrdom for his motherland. Late NK Satai Bhushan Rameshrao belongs to Katol, Maharashtra.
Mortal remains of the Non-Commissioned Officer were transported to Nagpur on the evening of November 15.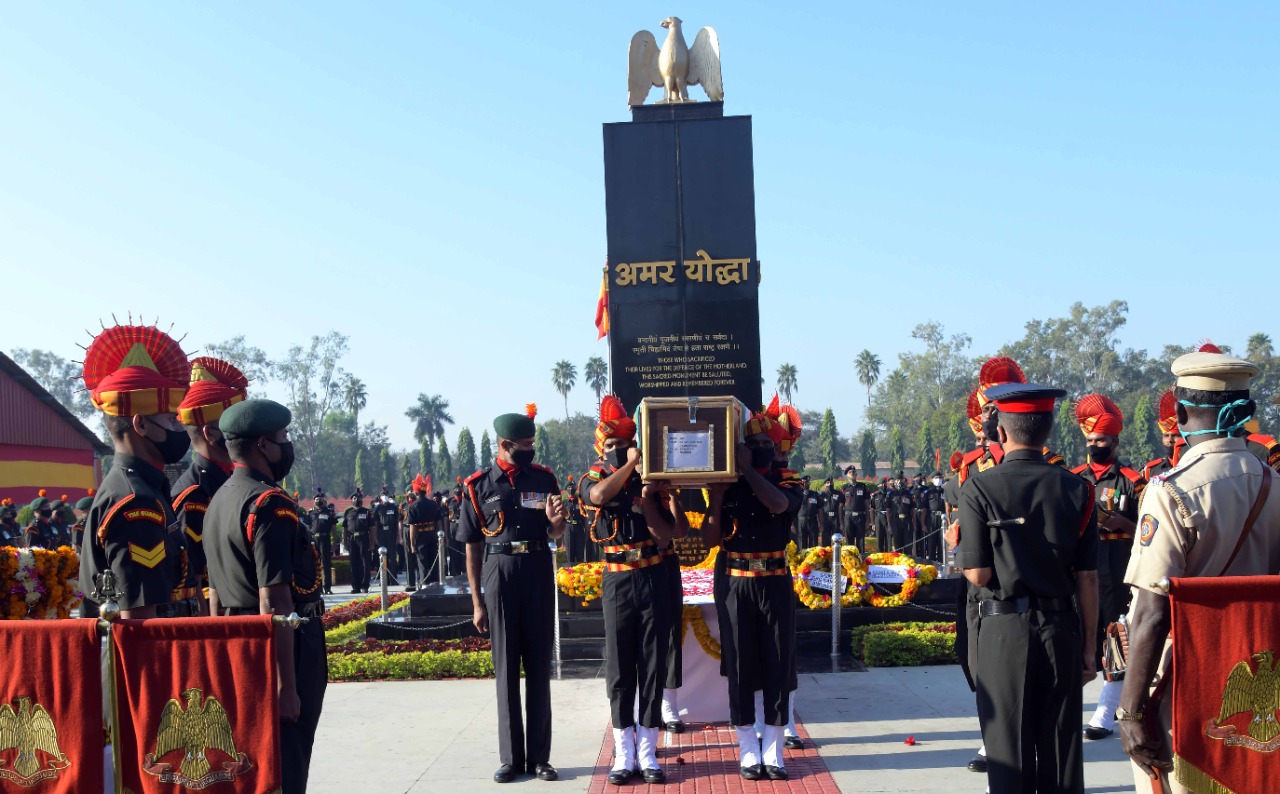 The funeral was performed with full state honours at Satai's native place Katol on Monday.
Cremation ceremony with full military honours, including wreath-laying by Maj Gen Dinesh Hooda, GOC Uttar Maharashtra & Gujarat Sub Area, Station Commander, officers, other ranks and other civil dignitaries at Nagpur & Kamptee, was done at his native place Katol, Maharashtra on November 16.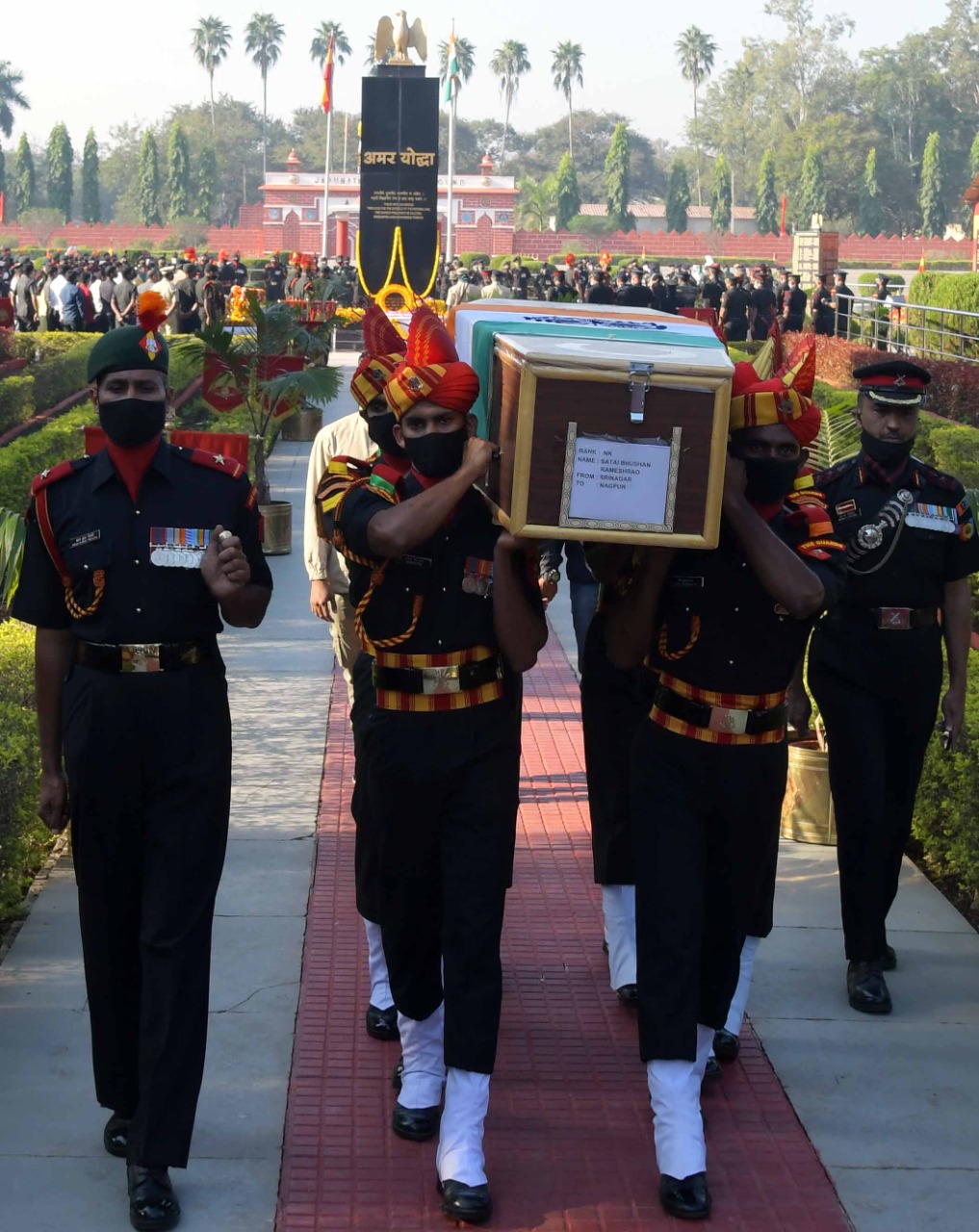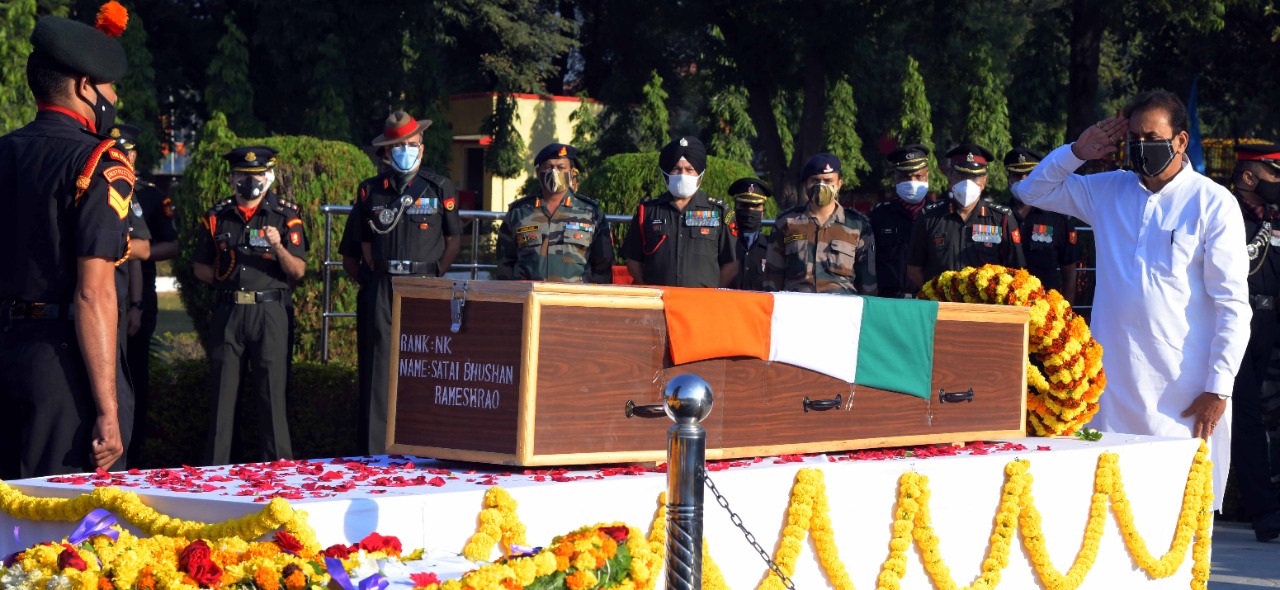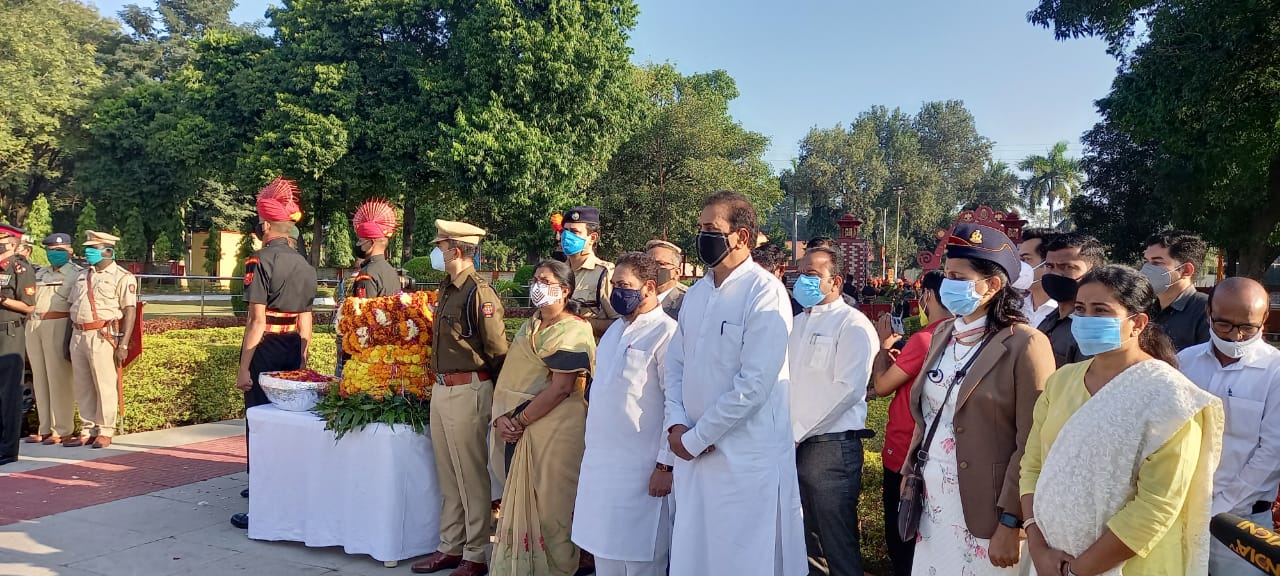 Born on October 3, 1992, Bhushan Satai had joined the Indian Army on March 26, 2011. He was posted with 6 Maratha Light Infantry, under HQ 109 Infantry Brigade Division at Kanzalwan in Gurez sector in Bandipora district of Jammu and Kashmir. He is survived by father Rameshrao Dhonduji Satai, who works as a labourer, mother Meera, sister Sarita, and younger brother Roshan who is pursuing a degree from a college in Katol and preparing for police recruitment drive. The family lives in Faelpura area of Katol.