After the government order, schools and junior colleges have commenced preparations to reopen schools and begin regular classes from November 23.
The sanitization work in schools and colleges has begun; today many schools like Bastarwari School, Hindi high school, Surendra Gadh school Lal Bahadur Shastri School completed sanitization work on the premises. Teachers and non-teaching employees are also asked to conduct the RT-PCR test.
Amidst the strictness of the government, the institute operators and the principals of the colleges have also demanded to get the children tested. They said that if the infection spreads to another through a child, then that institute will have to be closed.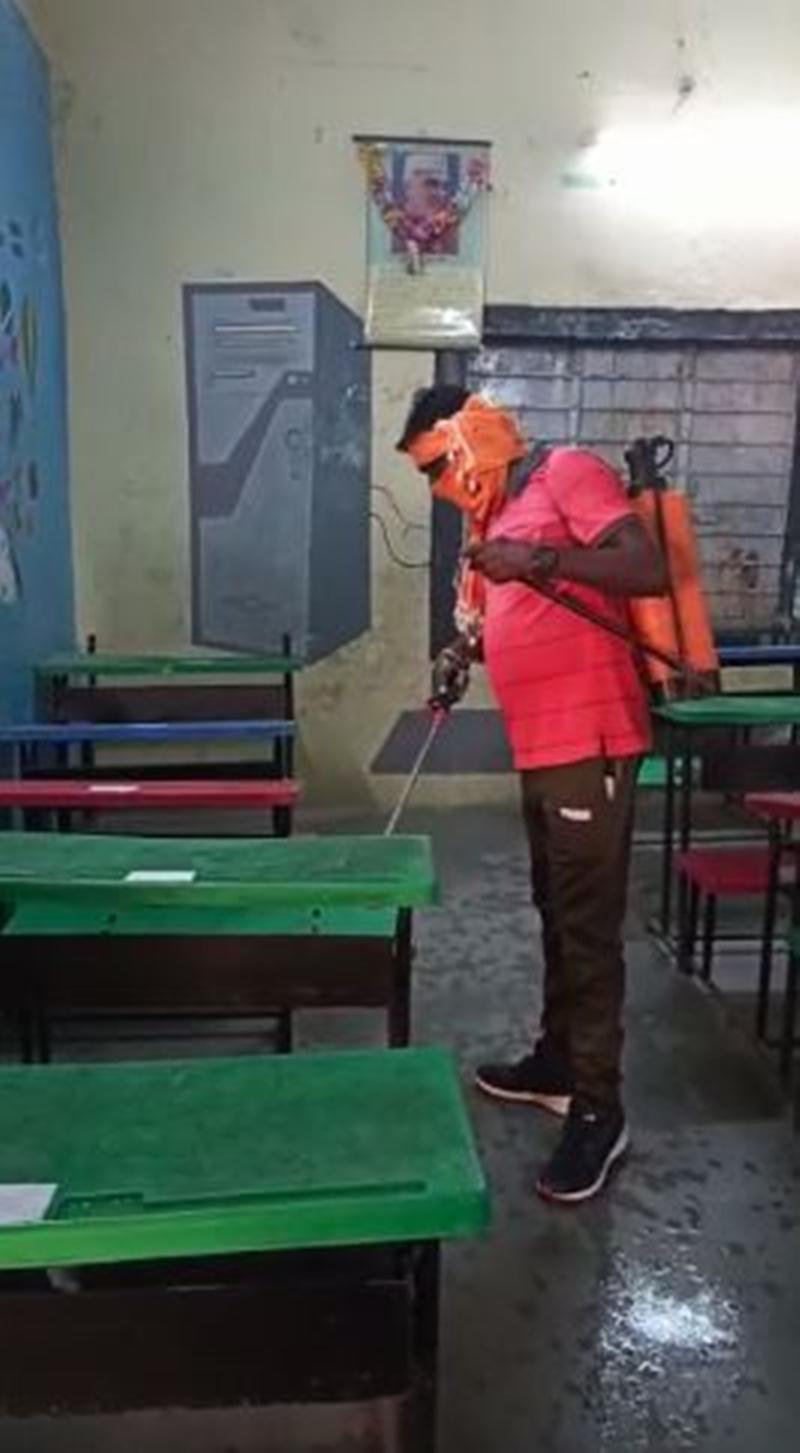 Even after all the necessary precautions parents are scared to send their kids to school as the cases are increasing post-Diwali. On Friday Nagpur registered a slight decline in daily cases with 344 fresh coronavirus positive cases taking the cumulative number to 1,08,000.
Unfortunately, the city breaks the single-digit count link, as 20 people succumbed to the infection taking the total count of fatality to 3,570.