As we all know in India, Durga Puja is celebrated during Shardiya Navaratri in the Hindu month of Ashwina and during this phase of 9 days, Durga is hailed as "Mahisasur Mardini" or the one who killed Mahisasura. And right after one month, devotees pay ode to Goddess Jagadhatri, another form of Goddess Durga, who is believed as the one who ended the rule of a demon named Karindrasura.
The festival is mainly celebrated by Bengalis in all over India, but mainly the two states gain prominence, West Bengal and Odisha. The most unique part of this festival is the dazzling lights by which the pandals are heavily decorated every year.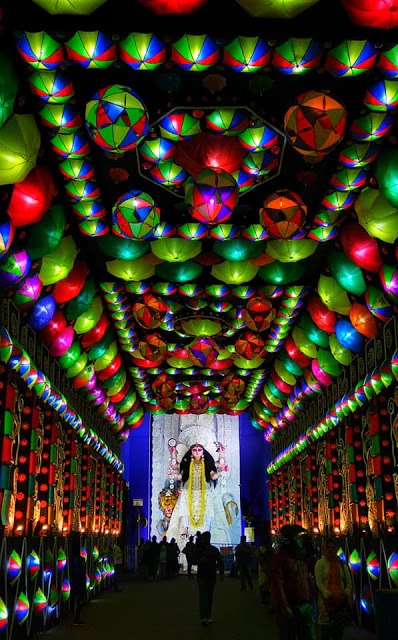 A particular town, in West Bengal, called Chandannagar attracts numerous visitors and devotees from all over the world at this festival because of the specialty of the lights and creative bulbs that are used for decorating the pandals. From the archaic oil lamps, candle lights, carbide gas lights to tulip lights, tube lights, chandeliers, and twinklings- every kind of bright and beautiful LED lights are used for decking up the streets.
The word "Jagadhatri" is a combination of two Sanskrit words- Jagat meaning planet and Dhatri means the one who carries the Earth. And as the name suggests, Jagadhatri is the one who guards and shields every life on this planet.
The procession of Jagadhatri Puja is one of the biggest platforms in the country, on which there is an exhibition of lights through plethora of themes and concepts. Multi-colored tulip bulbs fitted on woven wires; create a semblance of motion through lights formulating images as similar as moving vehicles- to be specific- bicycles, cars, trains, buds blossoming into flowers, the character of fairy tales, fire-spitting dinosaurs, playing dolphins and many more.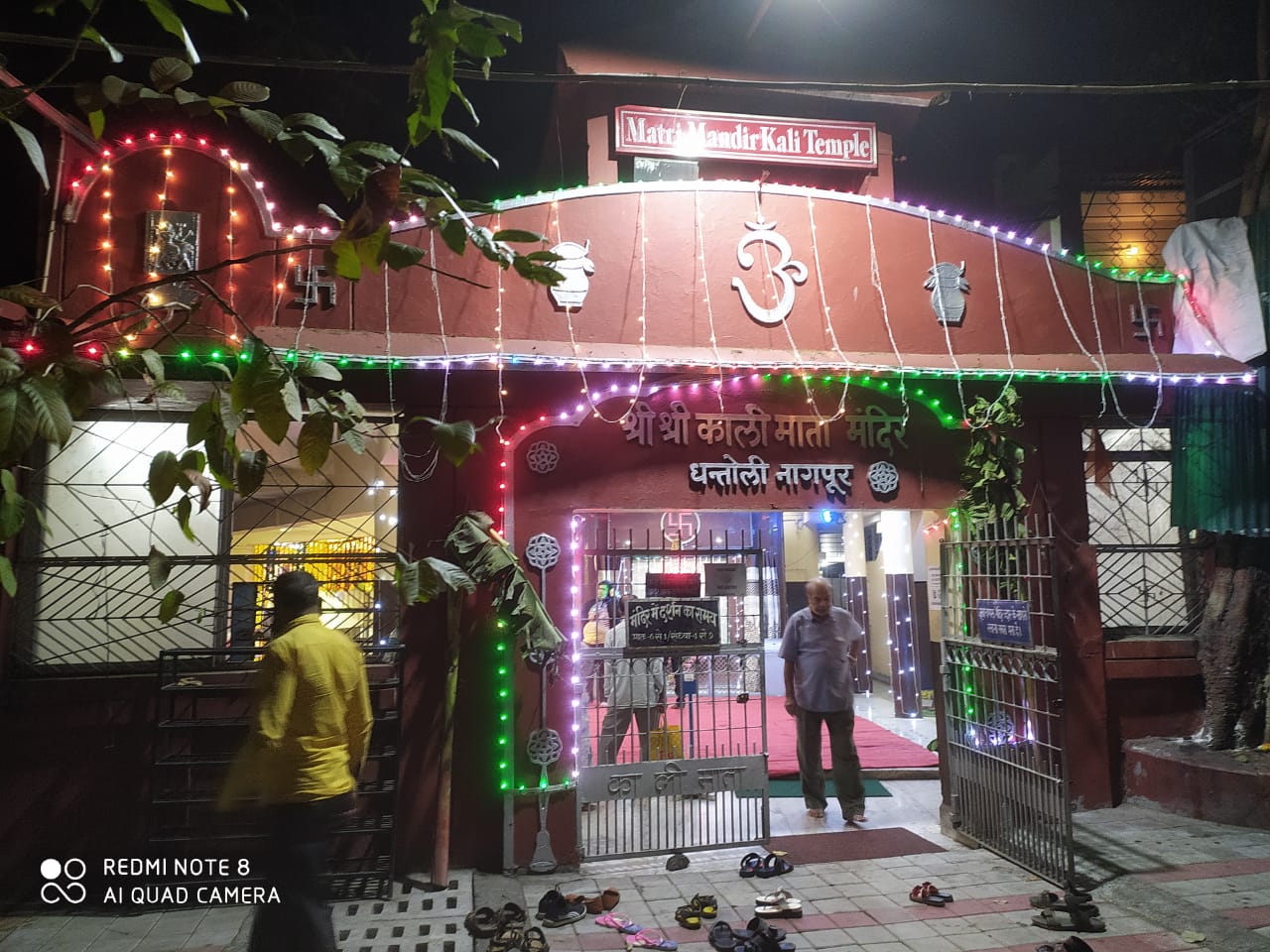 This year the festival of Jagadhatri puja is marked from 20th to 24th November. Due to Covid, the pandal hopping and the jest of festivities is perceived quite limited and restricted throughout the country.
In Nagpur, the particular event has taken place at Matri Mandir Kali temple in Dhantoli.
"Due to the presence of pandemic, the rush at the pandal area is very less. We have organized for body temperature checking machine at the entrance and we are also trying our best to maintain social distance by not allowing more than 20 people to enter the temple premises," said Anshul Nimje, the Puja Secretary of Matri Mandir Kali temple at Dhantoli.
Prasad was also distributed on the occasion but only take away was allowed. People were given a chance for the darshan of the deity, but from a distance away from the placing arrangement of the idol.