THE newly-constructed Activity Rooms by Lodge Trimurty No 294 at Deaf and Dumb Residential School at Saoner, about 40 kilometre from Nagpur, were inaugurated at the hands of Rajeev Khandelwal, OSM, Grand Master of Grand Lodge of Ancient, Free and Accepted Masons of India on Saturday. The inaugural function was organised under the aegis of Shri Mangal Bahuddeshiya Shikshan, Tantrik Shikshan and Prashikshan Sanstha, which runs the school.
Dr.Yagnesh Thakar, Regional Grand Master (Designate) of Regional Grand Lodge of Western India (RGLWI), PRA Naidu, Worshipful Master, Lodge Trimurty No 294, Swadesh Kumar Bhargava, first founder Master of the lodge, Mangesh Shastri, Assistant Regional Grand Master, Tarun Shrivastava, Lodge Secretary, Naresh Agarwal, Prashant Padhye, Anil Shrivastava, Rohit Jain (all past Masters), Naveen Jha, Vivek Sannidhi, Gaurav Choudhary, Neelima Shrivastava and Surekha Agarwal were prominently present.
Prashant Dawle, President of Shri Mangal Bahuudeshiya Shikshan, Tantrik Shikshan and Prashikshan Sanstha, members and office-bearers of the Sanstha, including Nikhil Samarth, Dr Amit Chede, Administrative Officer, Mangala Samarth, Principal Nalini Angone, Nana.Samarth and Durga Chede graced the occasion.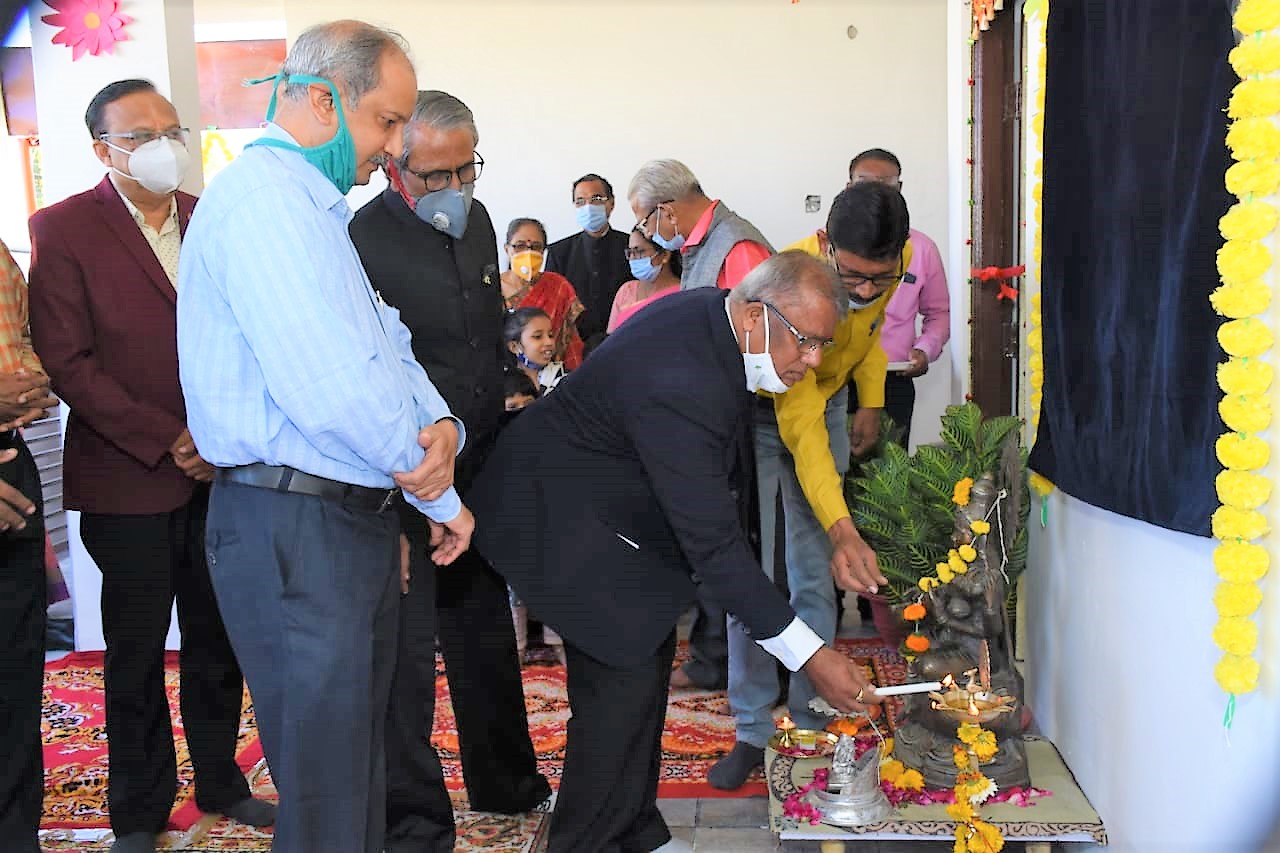 In his inaugural speech, Grand Master Rajeev Khandelwal congratulated the school management for imparting quality education to deaf and dumb children. He praised officers and members of Lodge Trimurty for undertaking the outstanding project on completion of 25 glorious years of the lodge in existence. Expressing satisfaction in the growth of the school from a small room to a big building with excellent infrastructure created by its management, Khandelwal said, "While we are giving, the giver should be blessed that his kindness has been received and the school to whom we give are also in turn giving back to the children who are challenged."
Lodge Secretary Shrivastava briefed about the Activity Room Project and association of the Lodge with the school for the past several years.
Highlighting the activities, Worshipful Master Naidu informed that the lodge undertook charitable projects worth Rs 20 lakh during the coronavirus pandemic and spent Rs three lakh for constructing the Activity Room in the school.
Congratulating the lodge for its outstanding charitable activities, Mangesh Shashtri stressed on the importance of relief being given by Freemasons to the poor and needy in the society. Dr Thakar too expressed happiness that the lodge and Deaf and Dumb School, Saoner, were working in tandem for the cause of the society.
The inaugural function was attended by students, teachers and a large number of Freemasons.