Are you missing your school days when every weekend, you used to return back home from school, filling your bags with a huge ton of storybooks? The school days are no doubt over, for many of us but that feeling of storybook reading at the end of the week can be relived and enjoyed once again, obviously when you are in Nagpur city.
Two youngsters Likhit Agrawal and Alisha Nathani had started an initiative Library on wheels. A library stored with bulks of books and manuscripts will move throughout the city on wheels especially on the weekends (Saturday and Sunday) and on the holidays.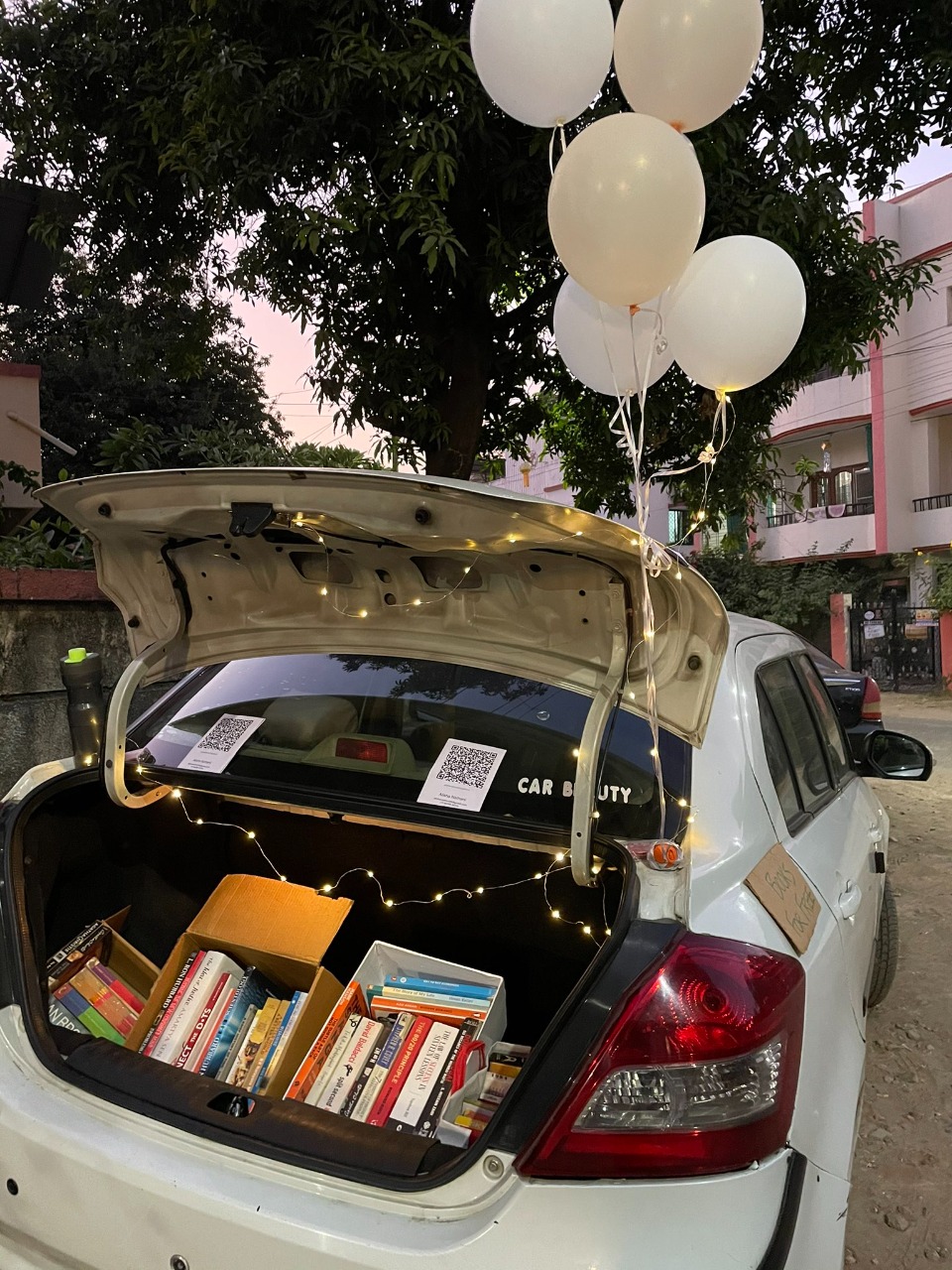 The library on wheels was first seen at Shankar Nagar just next to the Next Chapter Café, where hoards of people flocked and gathered together to collect their favourite pieces of books.
"The main motive of starting this library is to awake an interest and culture of reading among the people of Nagpur," said Likhit Agrawal, one of the founder members.
"On the very first day, we got a good response from the public as there was no age limit. People whoever was passing by the café were picking up atleast one book from the car.  We are expecting better responses again in the next week," he added.
The library contains every kind of book from every genre starting from fiction, nonfiction, epics, travelogues, and fairy tales. The library owns a system that any person borrowing a book from the library, can maximum allocate a time period of a month, for finishing the whole book and then returning it back to the library. An OTP pin is shared for verifying the mobile number of the book borrower.
In exchange for borrowing a book a person has to deposit a particular amount of payment as stated by the book owner, and at the time of submission, the full exact amount collected is refunded to the borrower's account. The payment amount varies for every book.