Delegation of Chamber of Association of Maharashtra Industry & Trade (CAMIT) led by President, Dipen Agrawal met Vikas Thakre and felicitated him with shawl and floral bouquet on behalf of the business community of Nagpur, on being appointed as Trustee for NIT/NMDRA.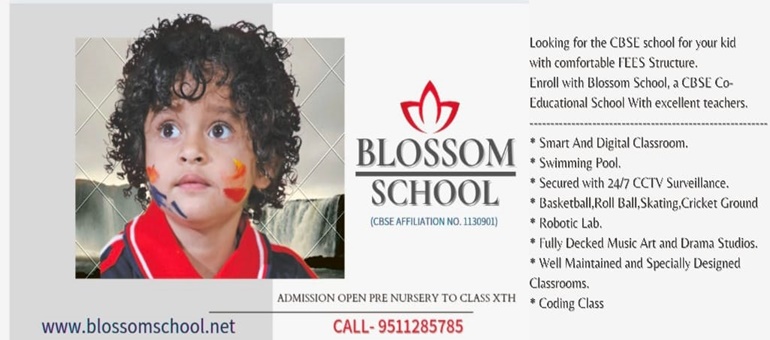 Dipen Agrawal, welcoming Thakre apprised him with the hardship faced by the MSME units established in vicinity of Nagpur city due to the illogical and irrational direction of NMRDA to close and restore the land to its use prior to alleged unauthorised development.
Pramod Agrawal said that initially 5 KM area around NMC limit was declared as metropolitan region which was then increased to 10 KM and finally to 25 KM time to time. Nagpur Improvement Trust (NIT) after being entrusted with responsibility of Special Planning Authority for Nagpur Metro Region, passed resolution for preparing Draft Development Plan (2012-2032) in 2012 and published the draft DP in 2015.
State Government approved and notified the final DCR in January 2018. He questioned Thakre that when authorities took 8 years to finalise and notify the DCR, then how can they expect MSME Unit to comply during 2010 to 2017 with the provisions DCR notified in 2018.
Ashok Ahuja said that according to sample survey conducted by trade associations about 13% of units are established before 1999; about 46% units between – 2000 to 2012; about 26% units between – 2013 to 2015 and about 15% units between – 2016 to 2018. Ahuja further said it can be seen that majority of units, 59% were established before 2012 (NIT resolution) and 85% of them were established before the first publication of the 2015-Draft Development Plan (2012-2032), hence it is unjust on part of NMRDA officers to expect these units to maintain the margins prescribed in DCR (2012-32).
Dilip Thakaral said that it is well acknowledged and accepted procedure to obtain Non-Agriculture (NA) Order from concerned Thasildar and sanction for Building Plan from Secretary of concerned Gram Panchayat. The units in good faith have taken these permissions from them and further submitted to other Government agencies such as Sales Tax, Central Excise, Factory Inspector, Explosive Department, District Industry Centre, Pollution Control Board, Banks, and Financial Institutions. These agencies have accepted both the clearance as relevant and necessary documents for further clearance/registration and acted upon. NMRDA officer's refusal to accept these documents as valid permission is unjust on their part, he added.
Natwar Patel said that in addition to NMRDA issue, the unilateral steep hike in rent by Municipal Corporation across the State is haunting the trading community. He also pointed out that NMC has stalled all private development under Smart City Project without offering any valid reasons and requested that State Government should intervene and resolve both the matters in amicable manner.
Girish Liladia said that backwardness of Vidarbha region is well acknowledged, the region is behind of other parts of the State on industrialization front. The action of NMRDA in and around a major centre of this region will further deepen its backwardness. If timely intervention to protect the MSME's from extinction in this part of the State then their migration to neighbouring states like Chhattisgarh or Madhya Pradesh is inevitable.
Dipen Agrawal concluding the submissions said that clarification/amendment in 2018 DCR for NMRDA regarding "Gaothan Boundary" and "No Amenity Space for Land up to 5 Acer" is proposed to be discussed in near future, wherein the issue of retrospective effect of DCR 2012-2032 be discussed and suitable guidelines be issued to NMRDA officers. And request till such time coercive action against MSME Units in NMRDA region be stayed.
Vikas Thakre patiently heard the delegation and said he will take up the matter with Uddhav Thackery – Chief Minister, Nana Padole – Speaker and UDD Minister – Eknath Shinde on priority basis. He also assured that he shall leave no stone unturned to get justice for business community.
Sanjay K. Agrawal, Vice President, CAMIT-Nagpur expressed gratitude towards Vikas Thakre for patient hearing and the determination displayed for resolving the trade and commerce issues. Sarvashri Pramod Agrawal, Ashok Ahuja, Dilip Thakral, Natwar Patel, Girish Liladia and Sanjay K. Agrawal were prominently present, informs a press release issued by CAMIT – Vice President.