Most of the time as we pass by the busy streets of the vivid orange city, often our eyes, get the glance of the roadside vendors who sit with various toys, teddies, and other materials in order to earn their daily breads.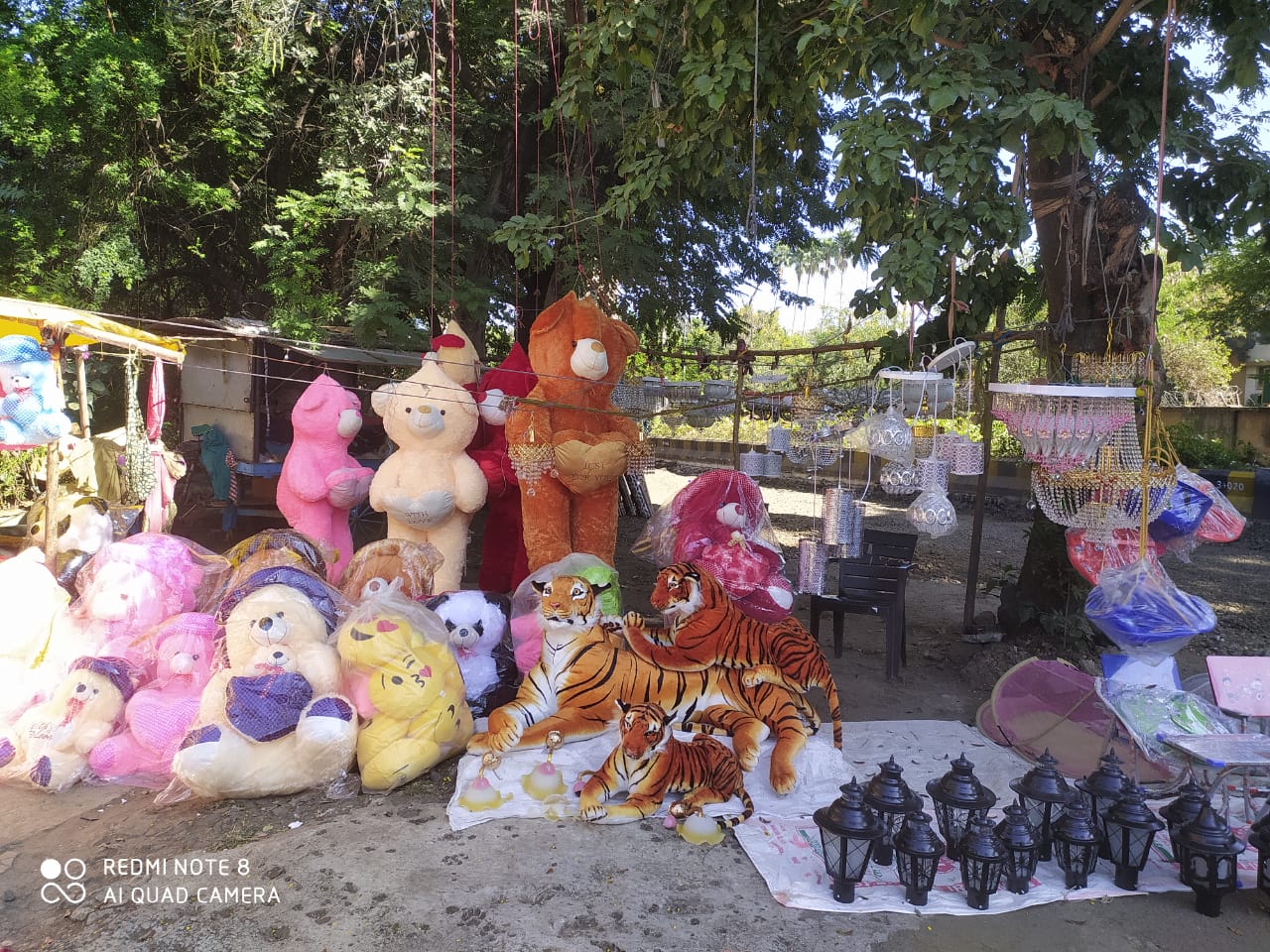 Such was my experience on this Monday afternoon when I was taking a ride with a friend and caught up a glimpse of a roadside near Akashwani Square, where lots of colourful teddy bears, soft toys, plastic toys, lamps, and other children friendly things were hanging at the stalls, pleasing the eye and carrying backward to an age when I was a child.
But the toyland atmosphere which attracts millions of passengers daily by the roadside is a hard and bare source of income for many impoverished souls of the city.
Talking to the stall owner, Manisha Patel, it was learnt about one of the toy stall, "Since 2002, we are having this stall at the Akashwani chowk. By God's grace before 2020, we managed to earn a daily wage of almost Rs 200 and by that income, our family can no doubt managed to survive happily, because we contributed to suffice the bread twice a day easily through that income source".
" But after covid things have changed, and instead of earning Rs 200-300 daily, the source has come down to Rs 100-150, adding various struggles and tough living for us", Patel added with a worried tone.
"Covid is also a curse as some people get scared to touch the materials in the fear of catching up with the virus and thus declining the line of the graph structure for the sell, " she further added.
It has been said by the stall owner that the selling materials are imported from Delhi per month and the selling experience since last eighteen years is also quite good and satisfactory. But due to covid business structure have changed but in future they are planning to get back the same old type of business.