In a new notification given by Facebook-owned messaging app 'WhatsApp' it is said to update its terms and privacy policy. The company informed users about the changes made in the privacy policy and terms of service.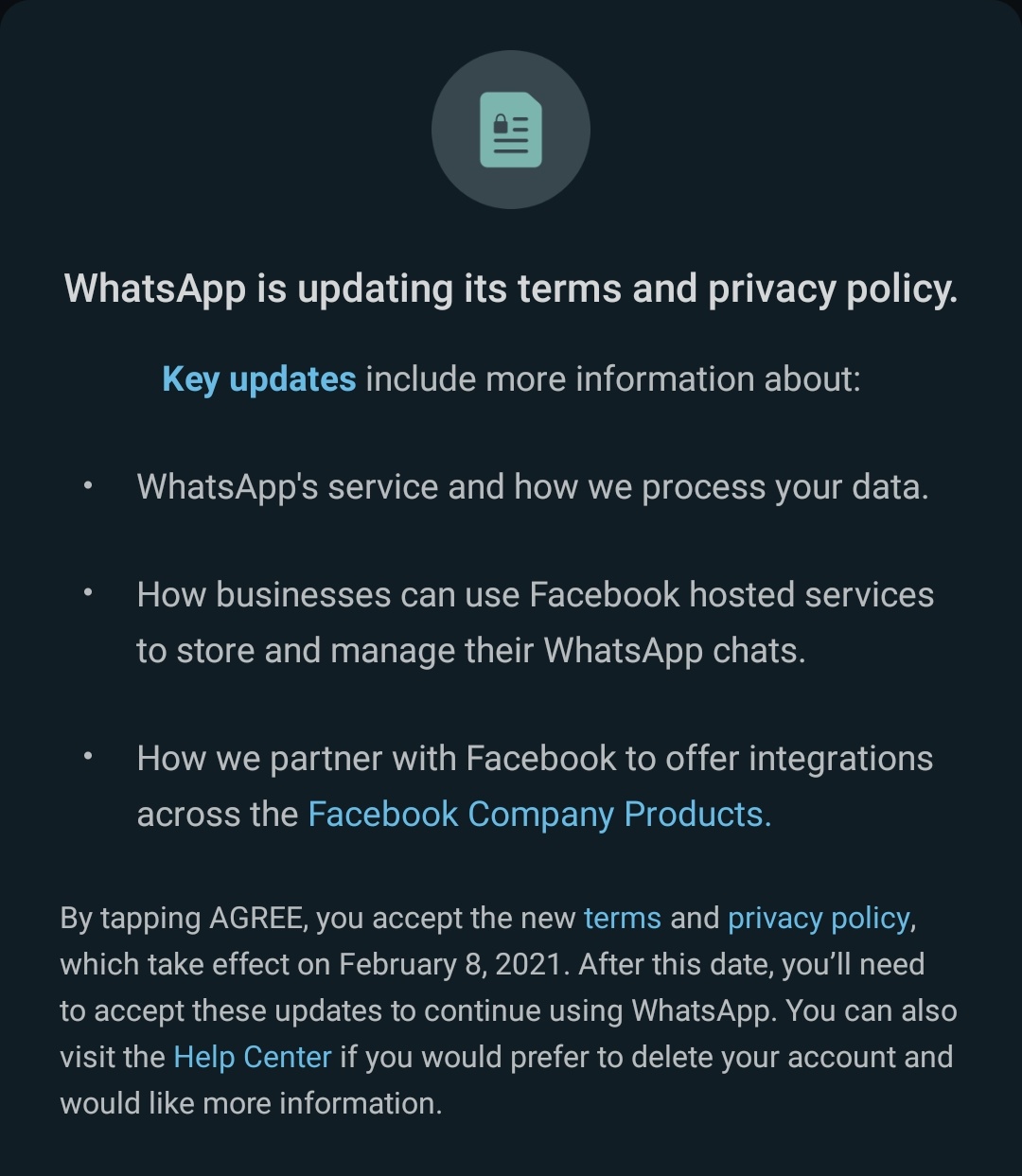 "WhatsApp is updating its terms and privacy policy," the notification that is sent to Android and iOS users by the company read. Some of the key updates would include how WhatsApp processes the user's data. "How businesses can use Facebook hosted services to store and manage their WhatsApp chats and How we( WhatsApp) partners with Facebook to offer integrations across the Facebook Company Products," the WhatsApp notification reads.
The facebook-owned messaging app's new update of terms and Privacy policy will start from February 8, 2021. The company has simply said that the users who don't accept the changes will be losing their accounts.
It also mentions the key updates like, how businesses can use Facebook hosted services to manage their chats, how the company processes user data. Even the website is updated which provides the details of what changes are coming. One of the main changes that the company has made concerns about the information that is collected.
Whatsapp wrote, "When a user forwards media within a message, we store that media temporarily in encrypted form on our servers to aid in the more efficient delivery of additional forwards".
The details about the user's connections are also updated. If any of your contacts are not using the Services, the company will inform you and will make sure that those contacts are not identified.