Furious on the death of 23-year-old engineer Pranay Thackre who fallen prey to the nylon manja after the thread got entangled around his neck while he was returning to home on Tuesday evening Aam Admi Party Youth front staged a demonstration in Mayors office today.
AAP Youth Front laid siege to Mayor Dayashankar Tiwari office today. Despite the ban on nylon manja in the state, these items are being sold openly in the markets in Nagpur.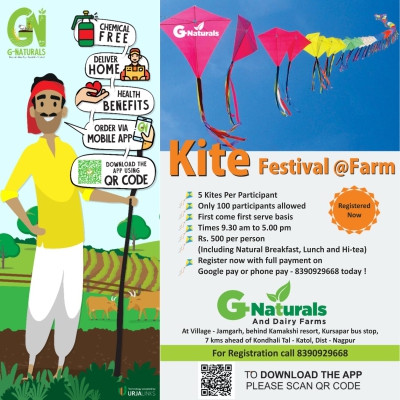 The AAP Youth Front demanded that criminal charges must be filed against the NMC officials who are responsible for inspection on plastic  material sold in shops and that the Municipal Corporation conduct a public awareness campaign in the city to comply with the ban on nylon cats.
After this, the AAP Youth Front held a bike rally at the Kite Market on Friday to raise awareness against Nylon Manja.
In this agitation, State Youth Committee members Krital Velekar, Nagpur Youth President Girish Titramare, Piyush Akare, Prabhat Agarwal, Om Arekar, Akash Kavale, Vijay Dhakate, Roshan Dongre, Pinki Barapatre Rajat Bhoyar, Neeraj Sharma, Pawan Bagde, Monty Nageshwar Shidhanat Shende, Sagar Maladhari, Shubham Bankar, Dheeraj Sharma, Shubham Shen, Rakesh Borkar, Dheeraj Thackeray, Pranay Karale, Vijay Dhokate, Hrithik Tumane, Chaturvedi, Suresh Chaudhary, Akshay Ghatole, Vishwajeet Masram and other office bearers and activists were present.