Nagpur Dal Millers Cluster coming under the Micro & Small Enterprises Cluster Development Programme (MSECDP) of MSME(GOI) consisting of 100 (largely) small-sized enterprises with the aim to encourage growth of dal millers and farmers and to raise the standards of quality and food security in the nation. In its to develop Nagpur as a model for Pulses Processing Industry in India and striving to promote latest technology innovations in pulses processing has added one more feather to its cap.
Recently Nagpur Dal Millers Cluster has signed an MoU for research for increasing shelf life of pulses by gamma radiation with Bhabha Atomic Research Centre, (BARC) Mumbai. "BARC's latest technology for benefit of pulses will be helpful in long way to farmers and exporters," said Monahar Bhojwani, Chairman of the Cluster.
While talking to The Live Nagpur Bhojwani further added that the Food Technology Division (FTD), BARC has developed protocol for shelf life extension of Pulses in their Research & Development Laboratory. FTD, BARC is interested to test the protocol developed for shelf life extension of Pulses on a larger scale with the objective to commercialize the results of 'Laboratory Scale R&D' for the benefit of farmers and consumers of India, as pulses are facing problems of glut and scarcity every alternate year because of lack of scientific knowledge to store for a long period. During the search of competent partner having requisite infrastructure through inviting the expression of interest (EOI) to test the BARC technology.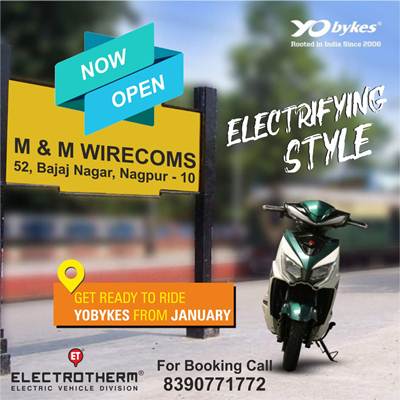 Bhojwani  added that this MoU comes into effect from the date of its signing and will remain in force for 2 years. Its validity can be extended by mutual agreement between both the parties. During the period of this MoU, BARC will provide/share the protocol developed for pulses to cluster.  Shall discuss the protocol developed for extension of shelf life with Cluster  and finalize the storage regime. Shall identify the Gamma Irradiation Unit for providing required dose for shelf life extension of pulses. Irradiation cost shall be borne by BARC because the ultimate aim of this MoU is 'Commercial deployment of radiation technology for controlling post-harvest losses of agri-produce including pulses'.  Expenditure of warehouse storage, transportation to and fro radiation facility and labor charges will be borne by BARC. Irradiation of pulses will be done under supervision of BARC. BARC will perform random sampling in small quantity for data analysis.  Both parties shall prepare the parameters for monthly checking the shelf life of pulses at the designated storage identified by Cluster. The results will be shared and if needed any change in the parameter required, shall be finalized in the joint meeting.
To identify the storage facility for the shelf life extension study. Â Expected processing quantity: 12.2 tons – Raw pulses: Tur dal and Chana dal: 5 tons each; Chana- besan: 2 tons – Processed and polished pulses of retail pack: Tur dal and Chana dal: 100 kg each. The cost of these produce shall be borne by Cluster. Â The procurement of these produce shall be done under supervision of FTD, BARC. Cluster and FTD, BARC shall jointly decide the timing for disposal of the pulses after the R&D study is over. DDOM shall be solely responsible for the profit/loss generated while disposal of the pulses in the market.
Bhojwani said that Project Implementation committee (PIC) would be set up with members each from BARC and Cluster to implement the progress.