Sending out strong message to women, especially pregnant women, actress Kareena Kapoor Khan who is also expecting her second child, recently did a photo shoot promoting yoga during pregnancy. These pictures of Bebo will convince you to unroll your yoga mat as she flaunts her baby bump and aces yoga poses in her latest photo shoot. launches the latest yoga collection -Studio Line by PUMA.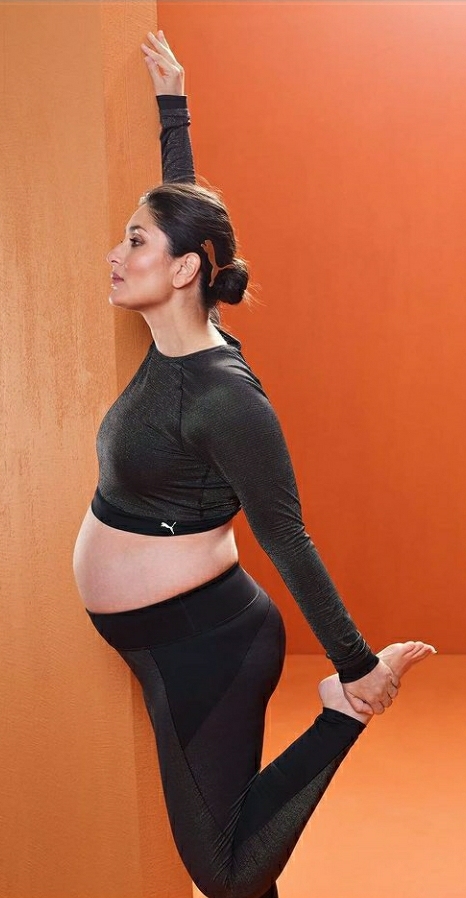 No doubt that Kareena is one of the fittest actresses of Bollywood. She says that a little bit yoga during pregnancy period will bring you calm. Yoga has helped me develop heightened awareness of my body. I just feel so much better when I do yoga". Bebo in his photo shoot is seen wearing a black chic yoga wear and striking a sexy pose for the camera.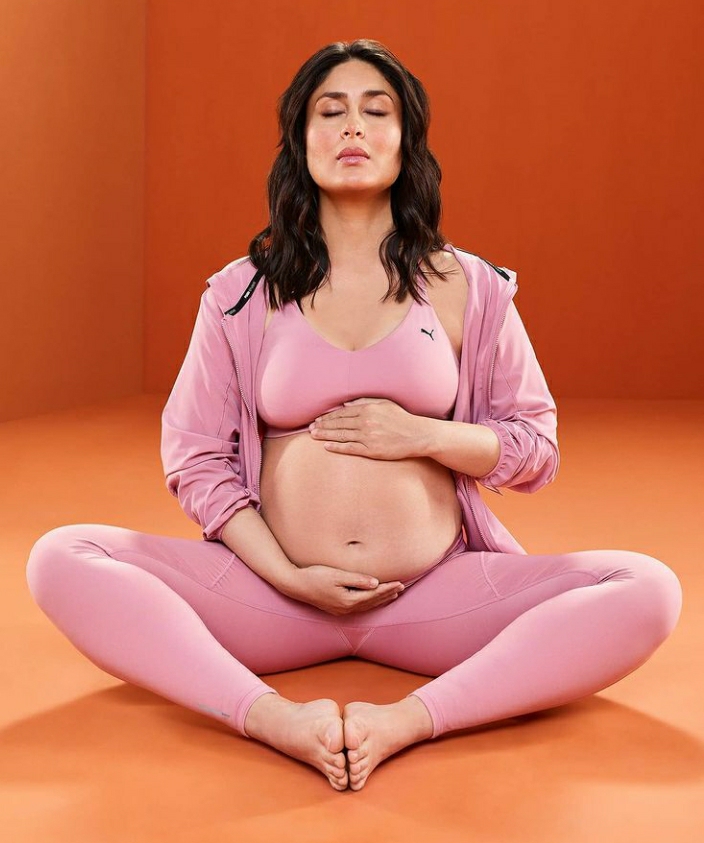 Further spreading the word on pre-natal yoga, the actress said that Working out during pregnancy has multiple benefits. It relieves stress, battles mood swings, strengthens immunity and prepares your body for delivery. That`s why my association with PUMA, especially now, makes even more sense.