Nagpur Branch of WIRC of ICAI & Nagpur Branch of WICASA hosted a prestigious conference for CA Students which was recently organised by Students Skills Enrichment  Board, ICAI. The live cum virtual conference was graced by many luminaries and eminent personalities of the profession to witness study and research of CA Student paper presenters.
CA. Akshay Gulhane, Chairman of Nagpur Branch of WICASA, in his remarks, thanked President of ICAI CA Atul Gupta, CA Nihar Jambusaria, Vice President ICAI New Delhi, CA Jay Chaira, Chairman of the conference and Chairman SSEB, Surat, CA Pramod Kumar Boob, Co-Chairman of this conference and Vice Chairman SSEB, Jaipur, CA Debashish Mitra, Chairman BOS, Guwahati, CA Lalit Bajaj Chairman WIRC, Mumbai, CA Hitesh Pomal Chairman WIRC WICASA, Ahmedabad and CA. Arpit Kabra RCM, Mumbai, under whose leadership Nagpur Branch of WIRC of ICAI & Nagpur Branch of WICASA hosted this conference.
CA. Akshay Gulhane, further thanked the Central Council Members CA Aniket Talati, CA Chandrashekhar Chitale, CA Dheeraj Khandelwal, CA Anil Bhandari, CA Durgesh Kabra, CA Charanjyot Singh Nanda and CA Rajesh Sharma for their motivating words to students. He also mentioned that this conference is successful because of the efforts of Nagpur branch of WICASA team. He said this is a privilege for Nagpur city to have all the prominent dignitaries from across the country to guide CA students and making this conference a huge success.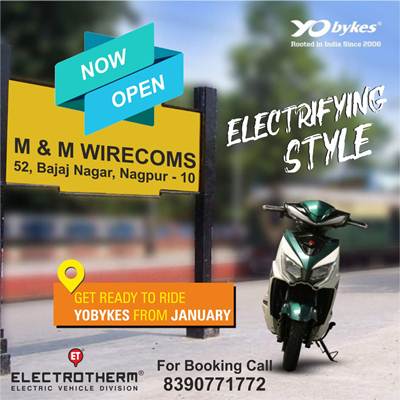 CA. Kirit Kalyani, Chairman of Nagpur Branch of WIRC of ICAIÂ in his opening remarks congratulated the efforts of Nagpur branch of WICASA team and also gave his best wishes to all the students for their future endeavours. He thanked the session chairman and judges for their active support and guidance. He could not stop himself from keeping on records that in the time span of only 4-5 days, arranging such a mega event and that too very meticulously, has taken name of Nagpur Branch to newer heights.
CA Kirit Kalyani, added to share that, the conference comprised of Technical Sessions on 'Financial Market', 'Technology' and 'Entrepreneurship' covering various topics like Innovative means of financing, Data security vis a vis ethical hacking & Internet of things in business transformation, Critical analysis of failed startup, Export promotion scheme, COVID-19 Pandemic – Is it a blessing in disguise for Business, etc.
In the Introductory remarks given by CA Abhijit Kelkar, Regional Council Member, he expressed his happiness of witnessing graceful event like this and mentioned that Nagpur Branch of WICASA has raised the bar of expectation by performing better and better with each passing day. He urged the gathering that WICASA has groomed the CA Students in all aspects and made them perfect professionals in future and hence fraternity should participate in the events. 
The Sessions were chaired by Past Chairman of Nagpur Branch of WIRC of ICAI CA Kavita Loya, CA Satish Sarda and CA. Swapnil Ghate. CA. Sitaraman Iyer, CA. Amit Saoji, CA Chetan Ghatole, CA Amarjeet Singh Sandhu, CA Ashutosh Joshi, CA Ninad Nandgaonkar, CA Ashok Dalmia, CA Sandeep Dhodapkar & CA Amit Somani were the judges for the technical session.
After that Motivational Session was held wherein Shri Pujya Vivek JIvan Swamiji from Ahmedabad graced the occasion. Special session was planned on 'Cyber Threat' wherein ACP Dr Ashok Bagul magnificiently spoke about the recent cyber threats and how to counter the same. On Meditation Techniques, Shri Ishan Shivanand Ji guided virtually from USA.  One Motivational session was conducted by Shri. Amit Delori Chief Scientific Officer- L'Oréal Paris, UK who shared his success story and motivated the students.
The Valedictory Session was graced by an eminent personality and Chief guest of the session Smt. Kalpana Pande, Former Nagpur Mayor, who guided the students on how to deal with things in these changing times and keep the confidence high.
The CA Students' Conference witnessed more than 200 registered students. Other eminent personalities present on the occasion were CA Saket Bagdia, Vice-Chairman, Nagpur Branch of WIRC of ICAI, CA Jiten Saglani, Secretary of Nagpur branch of WIRC of ICAI, CA Sanjay Agrawal, Treasurer, Nagpur Branch of WIRC of ICAI. The conference was ably conducted by – Nagpur WICASA Team comprising of Vice- Chairman – Pradnya Raut, Secretary – Anmol Chandak, Joint Secretary – Kritika Iyer, Treasurer – Mukul Soni, Joint Editors –Kajal Shahu and Samyak Modi and Co-Executive Member – Akanksha Shinde.