Valentine's Day is celebrated every year as a day of love. It is the day when young boys and girls express their love and take efforts to propose each other for relationships. They gift Chocolates, cakes, gifts and flowers to their loved ones and celebrate this day.
Every year markets hustle bustle at this time but this year due to Covid-19 pandemic, the Valentine day celebrations have suffered. Every year markets at this time of the year are filled with young boys and girls buying gifts for their loved ones. With a series of festive days, Valentine week is a time to express feeling to your loved ones without hesitation. But things are different this year.
This year due to Covid 19 restrictions celebrations of Valentine's day is suffering. As the schools and colleges have not reopened fully yet, there were lesser interactions between boys and girls this year. Therefore there are lesser new couples this year. Also due couples faced issues to celebrate the 7 day festival.
Footfalls in Bakeries, Cafes and gift shops have decreased. In an exclusive conversation with the Live Nagpur, Cakes and Cookies Storse told that there is a very sharp decline in the number of customers in this valentine's week. According to Cakes and Cookies, "There is at least 40% decline in the sale of thebakery products; we have also reduced the variety of special products for valentine this year." The case is same for the gift shops. Sale of gift shops has significantly reduced after Covid 19. On the other hand, chocolates which are one of the most important gifts used to express feelings, is also not in a good position in market.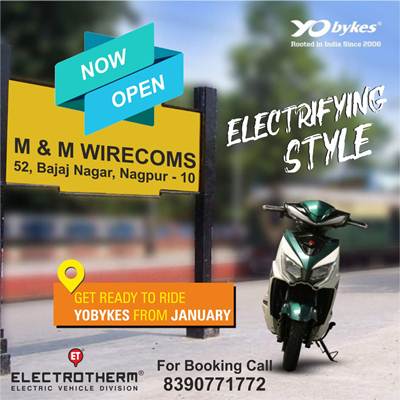 The chocolate sale according to The Chocolate room café has decreased to at least 50%. AEE"Our most of the crowd was college going kids, which have stopped after the pandemic. Even though there are some customers visiting his valentine, but stills there is a huge downfall in the sales of chocolate in this Valentine," said the owner of Chocolate Room Café.
Whereas, Homemade Chocolates which were a very fancy and cute was of expressing one's feeling arealso performing very poorly on sa. While talking to Ayushi's Homemade chocolate Nagpur, TLN realized that the sale of homemade chocolates have also come down to 70%.Another Important aspect of Valentine's Day is gifting flowers.
Flowers have a significant importance in this festival of love. Om Sai Flower mart told the TLN that, the sale has gone down to at least 40% this year. Bhola Datarkar, owner of Om Sai mart while talking to TLN said "Also the prices of roses that come from other cities and states have increased due to Covid 19 Pandemic."
Although Covid has a huge negative impact on the market, people in the city are still optimistic about the situation and are looking forward to celebrate the festival of love with following all guidelines and restriction given by the city administration. Young boys and Girls of the city are excited for the Valentine's day. We talked to a young Citizen from Nagpur, Anurag Sinha said, "We celebrate Valentine every year but this year due to Covid 19 restrictions we are excited to celebrate the valentine's day and we will make sure that we follow all rules and restrictions."
Market this year is low, but the spirits of the common people are high and the youth of the city looks forward to celebrate the festival of love with full enthusiasm and decency.