In eight zones nominations were filled unopposed, whereas three nomination papers are filled for the post of Ashishnagar Speaker and two for Mangalwari. Election will be held on Tuesday. Nomination papers were submitted by 13 candidates for the post of Nagpur Municipal Corporation's 10 Zone Chairpersons on Monday (15th).
In particular, three candidates filed their nomination papers for the post of Ashishnagar Zone Chairman and two for the post of Zone Chairman of Mangalwari. The election process will be held on Tuesday (16th) in the presence of the Presiding Officer, District Collector Ravindra Thackeray. Ranjana Lade, Corporation Secretary, accepted the applications of the candidates at Dr Punjabrao Deshmukh Smriti Standing Committee Hall in the Corporation Headquarters. Superintendent Dattatraya Dahake, Senior Clerk Suresh Shivankar, Revenue Inspector Vilas Dhurve etc. were also present on this occasion.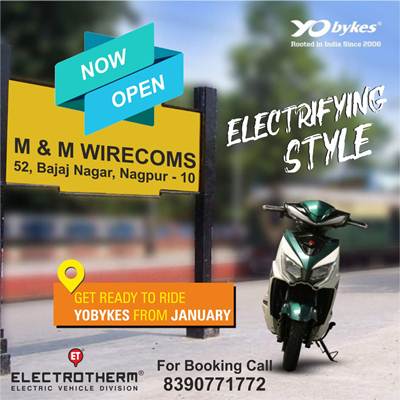 Only Bharatiya Janata Party candidates received nomination papers for the post of Speaker of Laxminagar, Dharampeth, Hanuman Nagar, Dhantoli, Nehru Nagar, Gandhibagh, Sataranjipura and Lakdaganj. While, BJP, BSP and an Independent candidate filed nominations for Ashishnagar zone, BJP and Congress candidates filed nominations for the post of Mangalwari zone chairperson. While, Pallavi Shamkule Pannase (Ward no. 36 Corporator), Sunil Hiranwar (Ward no. 15 Corporator), Kalpana Kumbhalkar (Ward no. 32 Corporator) and Vandana Bhagat (Ward no. 33 Corporator) filed her candidature from Bharatiya Janata Party for the Chairman post of Laxminagar Zone, Dharampeth zone, Hanuman Nagar Zone and Dhantoli Zone respectively. Snehal Bihare (Ward no. 30 Corporator), Shraddha Pathak (Ward no. 22 Corporator), Abhiruchi Rajgire (Corporator of Ward 5) and Manisha Atkare (Ward no. 4 Corporator) submitted nomination papers for the post of Nehru Nagar, Gandhibagh, Sataranjipura and Lakdaganj zone respectively. All the candidates from these eight zones hail from BJP.
Where on the one hand, Bhagyashree Kantode (Ward no. 3 Corporator) submitted his candidature from BJP for the post of Asinagar zone Chairman, Ward 6 Corporator, Vandana Chandekar filed nomination papers from Bahujan Samaj Party and Ward 7 Corporator Mohammad Jamal submitted his nomination as an independent candidate. In Mangalwari Zone, Pramila Matharani, a BJP corporator from  Ward 1, filed her nomination papers for the post of zone chairperson and Ward no. 10 corporator Sakshi Raut from Congress also submitted her application for the post of zone chairperson on Tuesday. Eight Chairpersons are almost certain and it is to unfold about the remaining two zones.