Nagpur metro rail corporation also fondly called as 'Majhi Metro' on Thursday celebrated its sixth foundation day. The theme for the event was, 'The Partners of Nagpur Metro'. Many eminent personalities from the field of Social work, technology, management, and planning were invited as distinguished guests.
Along with eminent personalities, Nagpur Metro also invited school students, Senior citizens and citizens of the city to present their views about the Nagpur Metro. Through this event, Majhi Metro also announced its second phase of Nagpur Metro Project, which Central Government recently approved in the Union budget 2021. Speaking to the media, Managing Director of the Nagpur Metro, Dr. Brijesh Dixit told that he is immensely proud and happy to see the progress of Nagpur Metro.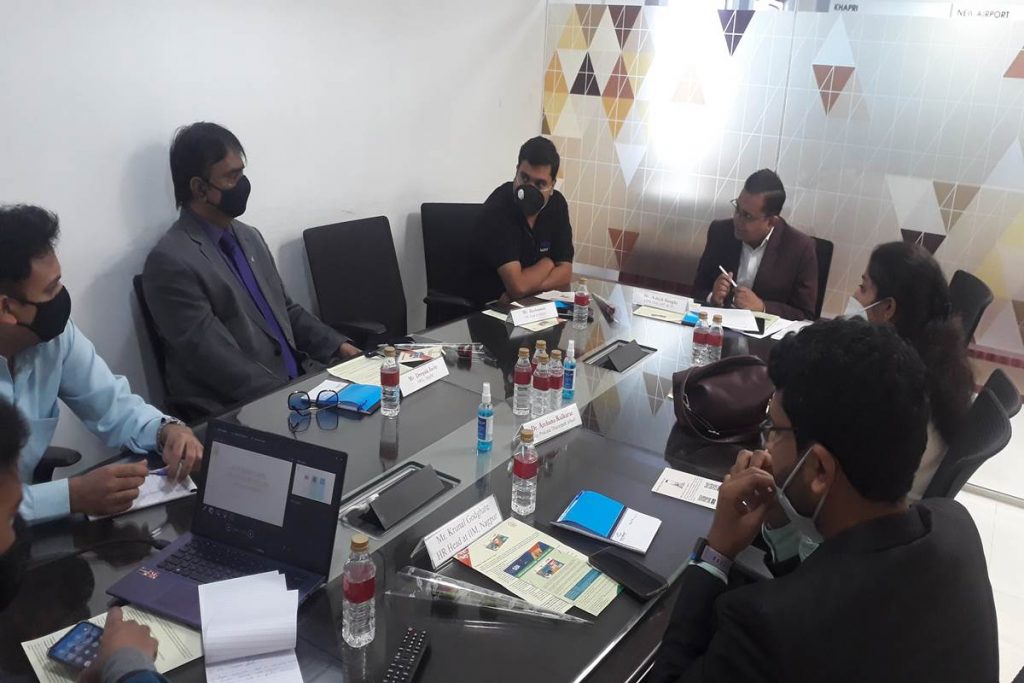 He also said that, "It is a topic of delight that phase one is almost completed and Government has approved the phase 2 of Nagpur Metro project." He also expressed his vision to cover most of the Nagpur under metro's connectivity. Three panel discussions were also organized in the foundation day event by Nagpur Metro.
First panel discussion was on Women Safety in metro, where prominent social workers, women empowerment activist and housewives took part in the discussion. They came up with a wonderful idea to counter harassment by integrating an emergency SOS option in the Majhi Metro app. In the second panel discussion about Automatic fare collection system, panelist discussed about various steps of Majhi Metro to incorporate Digital payment methods and automatic app based ticketing system.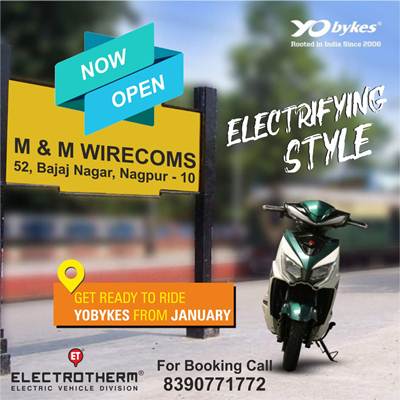 They also talked about Last mile connectivity and transportation system. According to the panel members, Last mile connectivity of the passenger will encourage more and more people to travel with Nagpur Metro. They talked about how the E-Rickshaw and Auto-Rickshaw can be useful in connecting to the last mile.
For the last mile connectivity Majhi Metro has also launched Bharat Ride App, which helps the people to book a ride to the nearest Metro Station. Also Bharat Pay app will be a zero profit app and all the income will be redirected to the Vehicle driver and owner. Journey toward a green Metro, was the third and the last panel discussion where eminent personalities talked about the carbon emission reduction due to public transmission system and its advantages.
Majhi Metro also showcased its efforts to reduce the carbon foot print. For the reduction of carbon footprint, Metro has incorporated various ideas such as, shared bicycles to metro station, concession to people, etc. Majhi Metro, which is seen as a blessing to the city by the citizens, is taking all possible steps to set up a conversation between the metro management and the common people.
In this event, common citizens and students expressed their views about Majhi metro. Some senior citizens recalled how 50 years ago Nagpur was an underdeveloped city and how now it is one of the fastest growing city. Some expressed joy whereas some talked about the improvement needed. Some also demanded concession and claimed that if concession is given the ridership will multiply.