The Central India Group of Institution functioning under the agies of Mehmuda Shikshan and Mahila Gramin Vikas Bahuuddheshiya Sanstha, Nagpur celebrated 'Shiv Jayanti' today in College campus at Godhani to commemorate the 391st Birth Anniversary of the great Maratha Warrior Chhatrapati Shivaji Maharaj. Dr. Anees Ahmed, Ex-Minister the Chief guest who garlanded the portrait of Shivaji Maharaj and lit the traditional lamp. Dr. Swati Raut, Principal of B.Ed. College (RTM) & Dr. Seema Chikhale Principal of B.Ed. College (SNDT) were guests of honour.
Dr. Anees Ahmed in his speech narrated the various heroic exploits of great Shivaji and said that he was the symbol of nationalism, bravery, valor and source of inspiration for generations of Indians. Further, he said that Shivaji Maharaj was secular to the core and never decimated against caste, creed, or color. He exhorted the students to be fearless and uphold truth and justice.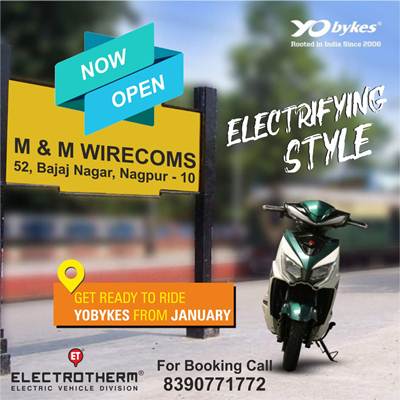 Dr. Swati Raut, said that Shivaji Jayanti is not just a festival but it taking inspiration from Shivaji to be like him in some way. Student's of Deendyal Upadhyay (DDU-GKY) scheme also celebrate the Chatrapati Shivaji Maharaj Jayanti. Students shared moments of Shivaji Maharaj's exemplary life through 'Marathi Powadas' and folksongs narrating the historical incidents of his life.
Professor Durga Ingle conducted the programme and Professor Rekha Kale proposed the vote of thanks. The programme was largely attended by the Principals Madankumar Kadwe, Central India Institute of Pharmacy, Sagar Thakre, AMCES Institute of Pharmacy & Dr Jameel Abbas, Central India College of Pharmacy, Pritma Dhale, Central India Nursing College, Rajan, Central India College of Law, Dr. Swati Raut, Central India Adhyapak Vidyalay, Dr. Seema Chikhale, Central India Women's College of Education, Dr. Yasmin Siddiqui, Central India College of Education, Abdul Ahad, Central India College of Business Management & Studies including teaching and non teaching staff and others were present on the occasion.