THE INSTITUTE OF COST ACCOUNTANTS OF INDIA, NAGPUR CHAPTER organised a webinar on February 19, 2021, and the Keynote Speaker was from the Cost Accountants Fraternity CMA Kamal Lochan Nayak, Senior Branch Manager, The National Small Industries Corporation Ltd., and (NSIC).
The event commenced with a welcome address by CMA Anil Verma, Chairman of Nagpur Chapter of Cost Accountants.
CMA Shriram Mahankaliwar, Regional Council Member of the Western India Regional Council inaugurated the session and highlighted about the contribution of MSMEs to the growth of the country and need to support MSMEs.
CMA Kamal Lochan Nayak, a Senior Branch Manager of The National Small Industries Corporation Ltd., (NSIC) with rich experience of more than13 years in this field delivered the keynote address. While highlighting the Role of NSIC which is active for the last 66 years supporting the MSMEs with Procurement of Raw Material and with Bill Discounting Scheme (Discounting of Invoices) on attractive interest rates in the shortest possible time. NSIC is also tied up with 35 Banks both Nationalised, Private Sector and Cooperative Banks.  NSIC is also acting as intermediary between the MSMEs and SAIL for procurement of Steel, NALCO for Bauxite /Aluminum etc. as sometimes the MSMEs are not directly approachable to SAI, NALCO etc.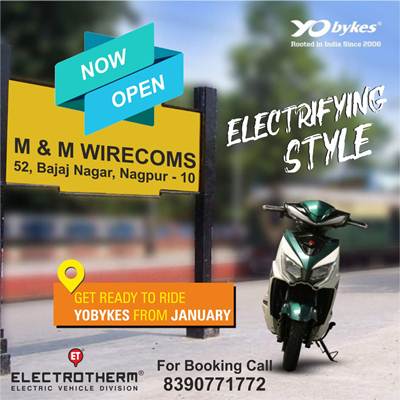 Skill Development & Services
NSIC provides technical support to MSMEs through 'NSIC Technical Services Centres' (NTSCs) and a number of TICs & LBIs spread across the country. The range of technical services provided through these centres include skill development in Hi-Tech as well as conventional trades, material and product testing at our testing laboratories accredited by NABL / BIS, common facilities, energy audit, environment management etc.
Material Testing Labs
NSIC, through its various testing laboratories accredited by NABL / BIS, provides material and product testing, energy audit, facilities, thus, enhancing their overall competitiveness. These Centre are equipped with the State of the Art indigenous equipment for carrying out performance and acceptance tests in the fields of chemical, material, electrical, motor & pumps, metallurgical etc.
He also highlighted on the Upfront Capital Subsidy of 15% available to MSMEs on Institutional Credit upto Rs.1.00 Crore and an Additional 10% Capital Subsidy to SC/ Sc Category i.e an aggregate of 25% Capital Subsidy available to Sc/ST.
On this occasion as gratitude towards the efforts of the NSIC Nagpur Chapter bestowed them with a letter of appreciation & Recognition and also assured for partnering with them in all the MSME industry-related initiatives.
The workshop was well attended by Past Chairman, Sr. members, members in practice & Industry.
The workshop was compeered by CMA Mrs. Renu Kulkarni and CMA V V S Murty, Secretary Nagpur Chapter of Cost Accountants summed up the proceedings and the session was concluded with vote of thanks.