On a call of Bharat Vyapar Bandh given by the Confederation of All India Traders (CAIT) to protest against several arbitrary and draconian provision made through several amendments in GST rules and also to demand issuance of new press notes in the FDI policy to curb the notoriety and arbitrariness of foreign companies in the e-commerce trade more than 8 crore traders belonging to more than 40 thousand business organizations across the country including Delhi will join the Bharat Vapar Bandh by shutting down the shutters tomorrow to register their pro- test.
The Vyapar Bandh has already been supported by the All India Transport Welfare Association (AITWA), the apex organization of about 1 crore transporters of the country and transport across the country will remain closed. Besides, several leading national and state level organizations of small scale industries, hawkers, women entrepreneurs, self-entrepreneurs and other sectors of trade have also given their support to the vyapar bandh. The Hawkers Joint Action Committee, a national organization of hawkers, has also supported the cause.
About 30 million hawkers across the Country are working as Hawkers. Several State level organizations of chartered accountants and tax advocates in various States have supported the bandh. They have advised their clients that they will also keep their offices closed during the Vyapar Bandh tomorrow and clients may not visit their offices.
National President of CAIT B C Bhartia and Secretary General Praveen Khandelwal said that tomorrow about 1,500 big and small organizations from all states across the country including Delhi will 'protest' against GST amendments. Traders and transporters will not log on to the GST portal to register their anhush and resentment. In order to ensure that people of the country should not have any inconvenience due to the Bharat Vyapar bandh, the CAIT has excluded essential services, medicine shops, milk, vegetables shops etc. from the bandh.
Bhartia and Khandelwal told that on December 22 and even after that many unilateral amendments were made in the GST rules which has generated gross resentment, anger and resentment among traders across the country. Through these amendments, arbitrary powers have been given to the tax authorities, in particular, now any of- ficer can suspend or cancel the GST registration number of any trader for any reason, according to his discretion, also the bank account and property of any trader can be confiscated that too without any show cause notice and no opportunity of hearing.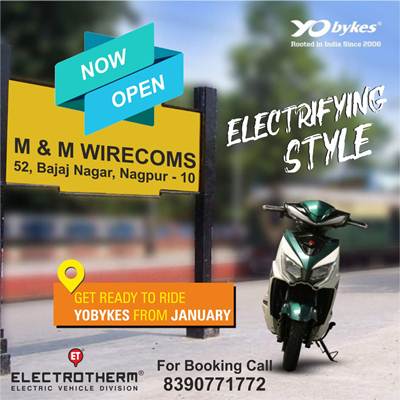 What kind of rule is this? Traders are denied their fundamental rights. Bhartia & Khandelwal have said that such rules will not only increase manifold corruption but the traders will be harassed and victimised as we have experienced in the past that unchecked powers will always be a tool for victimisation.
The traders can also be deprived of taking credit for their money which is deposited with the department as input. Apart from this, there are many other rules in which the traders are denied their fundamental rights. They questioned whether such laws are justified in democracy?
They added that we support the government's action against those who are not following the law, but the history of the last 75 years shows that whenever the authorities were given such rights, the oppression of traders across the country has been done. In this sense, there is a lot of concern and resentment among the traders about these amendments. Bhartia and Shri Khandelwal said that in the same way, to stop the foreign e-commerce companies from violating the laws and continuance of unethical business practices in their arbitrary manner, we have demanded the government may issue a fresh Press Note to replace Press Note 2 in the FDI policy and strict action should be taken against the e-commerce companies who have violated the law and in this context the government should ban Amazon first.
CAIT's Delhi State President Vipin Ahuja and State General Secretary Devraj Baweja told that tomorrow all the big and small markets in Delhi will be completely shut down and no business will be done. He told that North Delhi, Central including Chandni Chowk, Connaught Place, Karol Bagh, Sadar Bazar, Ashok Vihar, South Extension, Preet Vihar, Krishna Nagar, Gandhi Nagar, Vikas Marg, Rohini, Rajouri Garden, Jail Road, Uttam Nagar, Vikaspuri. All major markets of Delhi, South Delhi, Yamunapar and West Delhi will remain close.