Founded in 1997, Sanjeevan Socio-Medical Foundation (SSMF) has been running home for the aged along with other social projects. A naturopathy center on the lines of Urali Kanchan is also on the card
With a view to extend a helping hand to our veterans, who need assistance during their twilight years, a group of people from different walks of life joined hand to establish Sanjeevan Socio-Medical Foundation (SSMF) way back in 1997.
In its journey of over two decades, SSMF has been running a home for the aged along with various other social welfare projects. Now, a naturopathy centre on the lines of the one at Urali Kanchan is on the anvil at SSMF.

Dr Sanjay Ugemure, SSMF President, while interacting with The Live Nagpur said, "The foundation was primarily set up to take care of senior citizens, who somehow find it difficult to stay with their families, those who choose to live at an old-age home or those, who have no place to call it their own."
Sanjeevan is committed to serve senior citizens and entirely depends on the society's help and generosity to run its affairs. ''We would humbly like to mention that whatever that has happened so far is only owing to generous contributions from our well-wishers and do-gooders in the society,'' Dr Ugemuge said.
Situated at around 25kms from the city on Hingna-Kanholibara Road, SSMF is nestled amid natural beauty. Though it is built on charity, it seeks to be self-sufficient. At the same time, it wants to be a socially aware, culturally sound, and environmentally responsible organization.
Sanjeevan Gaoshala was started to make SSMF self-sufficient, it not only ensures a steady supply of milk for the inmates but animal waste is also used to produce biogas. This gas is used for cooking as well as to generate electricity which is a source of rich manure too.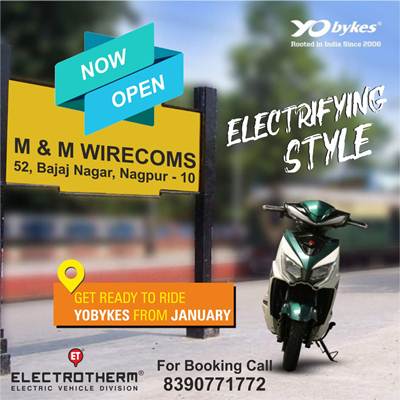 As SSMF is aware of the need to preserve environment, water and soil, conservation programmes are undertaken here. Apart from biogas and solar energy plants, it also has a wind energy turbine. Total 15KW power is produced here. Use of solar water heaters, solar street lights, solar home light system, and solar pump has significantly reduced the dependence on conventional energy, Dr Ugemuge informed.
Apart from projects pertaining to energy and environment, SSMF has been running Sanjeevan Hospital to give medical treatment not just to the inmates of the home for aged but also for the needy people at various villages in the vicinity.
One of the ambitious projects of SSMF is a naturopathy centre on the lines of the one run at Urali Kachan near Pune. This centre will offer holistic treatment to people suffering from various ailments. This centre will have naturopathy treatments like hydrotherapy, mud therapy, sauna bath, steam bath, acupuncture, acupressure etc.
Like the entire world, activities at SSMF have been affected due to the pandemic. However, it hasn't dampened the spirit of Team Sanjeevan.
''Once things settle down a little more, the Naturopathy Centre project will gain momentum. We are hopeful that it can become functional this year. However, as you would expect, it's difficult to give exact time frame due to the pandemic,'' Dr Ugemuge summed.