Although the celebration this year cannot be on a large scale, because of restrictions imposed following Coronavirus pandemic, the NMC has rich history of its own. Nagpur city finds its mention in Vedic and Mouryan scriptures. The name Nagpur is stated to be derived from Nag River and the river was named after Naga people which inhabitated in prehistoric times.
The foundation of the city was laid by Gond King of Deogad Bakht Buland Shah in the year 1703. In 1743 it became capital of Raghuji Raje Bhonsale's kingdom. Bhonsale period wintnessed socio-economic and cultural prosperity.
The city was annexed in 1817 by the British, defeating Appasaheb Bhonsale. The batter is known as Battle of Sitabuldi. Nagpur Municipal Council was established in 1864. At that time, Nagpur Municipal Council's geographical area was 15.5 km2Â and Nagpur City's population was around 82,000. [2]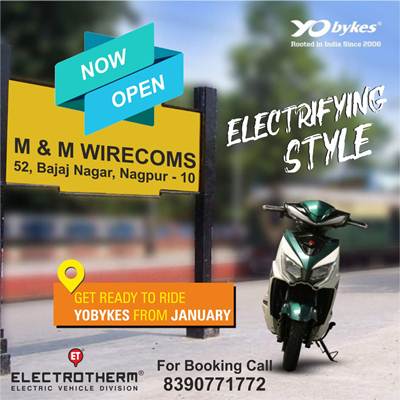 The duties of the Nagpur Municipal Council include maintaining cleanliness, supplying street lights, and water supply with government assistance. In 1922, the Central Provinces & Berar Municipalities Act was framed for the proper functioning of the Municipal Council.
On January 22,1950, CP & Berar Act No. 2, was published in the Madhya Pradesh Gazette which is known as the City of Nagpur Corporation Act, 1948 (CNC Act). The Municipal Corporation came into existence in March 1951. The first development plan of the city was prepared in 1953. The Berar Province became part of the Maharashtra State in 1956 with Mumbai becoming the capital. Nagpur was declared the second capital of Maharashtra in 1960.
NMC today is headed by Municipal Commissioner, an IAS officer. With growing geographical area and population under its jurisdiction, NMC has been divided in ten zones. This has been done for better administration.
The responsibilities are handed over to zonal officers. Various Departments were separated. Various schemes for better management of the city were launched and enforced successfully.
As per NMC's records, it has 10,450 employees at present (against a requirement of 12,596) working in more than 20 Departments. Each zone is divided into several wards. Each ward is represented by a corporator, which 151 in number.