The Regional  Outreach  Bureau (ROB) of the Ministry of Information and Broadcasting, Pune, and the  FieldOutreach Bureau, (FOB)  Nagpur have launched an exhibition on multi-purpose mobile vans in various talukas of Nagpur district to create awareness on Covid-19 vaccination and  Aatmanirbhar Bharat. Union Minister for Small and Medium Enterprises Nitin Gadkari flagged off the mobile van today at his residence on Wardha Road in Nagpur today.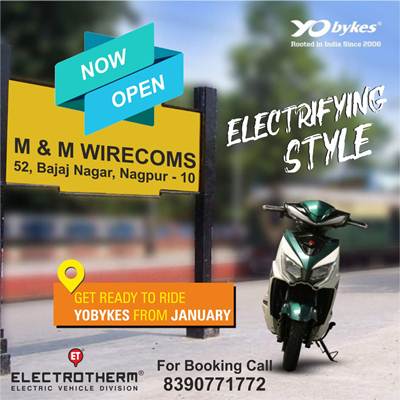 Nikhil Deshmukh, Assistant Director,  ROB Pune, ShashinRai, Assistant Director PIB, Nagpur, Hansraj Raut, Field Publicity Officer, FOB, Kolhapur, DistrictInformation Officer Praveen Take, Media Coordinating Officer Anil Gadekar were present on this occasion. The initiative is being implemented by the Ministry of Information and Broadcasting, ROB, Pune. It is supported by the World HealthOrganization, UNICEF, and the Department of Health, Government of Maharashtra.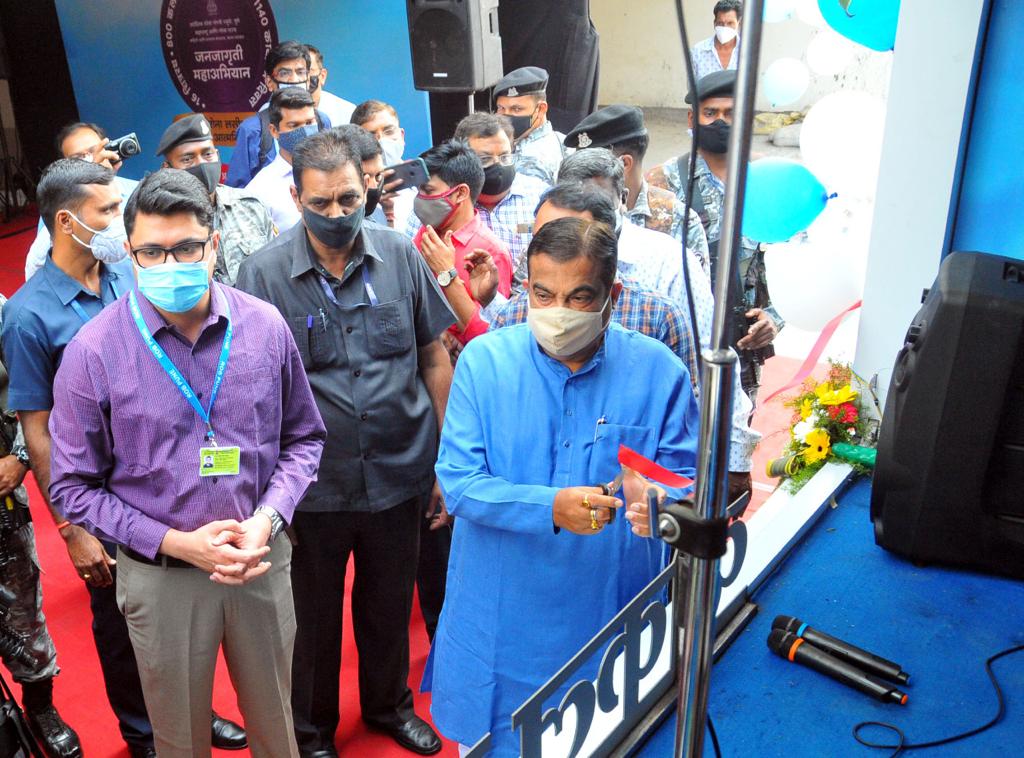 Under this initiative, a multimedia exhibition is being organized in 36 people about the Covid-19 vaccination campaign and  Atmanirbhar campaign districts of Maharashtra by 16 vans and awareness is being created among them through performances by  Cultural troupes.  Under this, the campaign is being run by the  FOB Nagpur through a 10-day multi-media exhibition in villages situated in various talukas of the Nagpur district.
The objective of this campaign is to disseminate information about vaccination, various initiatives under Atmanirbhar Bharat Abhiyan, and the safety rules regarding the prevention of COVID-19  among the citizens of  Nagpur district.  
Clarifications about the misconceptions and rumours about vaccination, the government's efforts to build a self-reliant India will be made known to the people through these mobile media exhibitions. Awareness messages will be conveyed to the people by live performances by the artists of cultural troupe deployed in mobile vans.
The DivisionalCommissioner's Office, Nagpur, District Collector's Office, District HealthDepartment, and District Information Office are being involved in spreading public awareness about this campaign in  Nagpur District. For the success of this campaign under the guidance of Prakash Magdum, Director, ROB, Pune officials ofROB  Pune and FOB  Nagpur are taking efforts.  Nikhil Deshmukh, Assistant Director  ROB Pune, Hansraj Raut, Field Publicity Officer, Kolhapur, Sanjay Tiwari, Field Publicity Assistant Smt. SanjeevaniNimkhedkar, G Naresh, and Rangdhun Kalamanch, Nagpur, and their team members are working hard to successfully execute this campaign.