Despite the complete closure of all establishments in the city citing weekend lockdown, people are still on roads. The situation of traffic is almost similar to any other weekday. Even after the continuous warning by the city administration and the State Government, people are still acting ignorant.
Nullifying the 'Mi Javabdar' (I am responsible) campaign by the state government, people in the city still seem to act reluctant and act irresponsibly.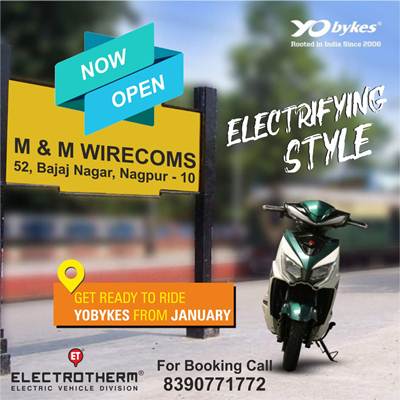 All non-essential shops, offices, restaurants, cafes and other establishments have displayed their support to the city administration to curb the Covid-19 virus. Liquor shops are also closed in the city. Police Deparment and the Municipal Corporation is also ensuring the imposition of lockdown. NMC officials and the senior officers from the police department are on streets ensuring the closure of non- essential establishments.
Despite all these efforts, people are ignoring the appeal by the city administration. On Friday, Mayor Dayashankar Tiwari through a video message urged the people to stay at homes and follow weekend lockdown. Previously Chief Minister Uddhav Thackeray also warned the people of the state that if citizens do not behave responsibly the state government will be forced to impose a full lockdown in the state.
With the daily cases in the city is surging over 1,000 cases daily, it is not to follow whether the State Government imposes a lockdown or it comes up with another measure to deal with it.