Nagpur Division of Central Railways under the leadership of Smt. Richa Khare, DRM awarded 11th Innovative contract under reformative NINFRIS policy of Rly Board for installation, maintenance, and operation of Digital Scroll Boards at Ajni Railway Station (An all Women Railway Station) to M/S Eventzcraft Entertainment, Raipur for value addition of passenger amenity and generate Non-Fare Revenue.
Under this contract the licensee shall install Digital Scroll Boards of various sizes (Total 1000 Sq Ft) at Ajni station to display various important passenger related information and commercial advertisement in time sharing basis. It's pertinent to mention here that the contract awarded on International Women's Day for Ajni Railway Station (An all Women Railway Station of Central Railway).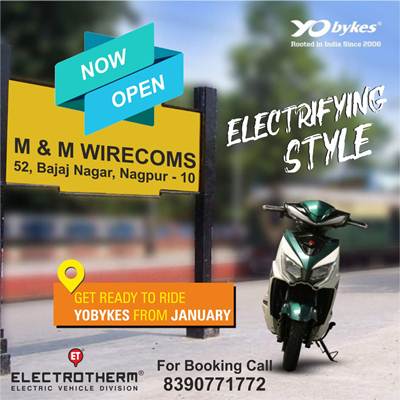 Target oriented marketing efforts and business friendly environment ensured by Shri Krishnath Patil, Sr. DCM along with Shri Vijay C Thool, ACM(Cog) & Shri Tara Prasad Acharya, CI (Non Fare Revenue) ensured this 11th innovative contract during current financial year and in Corona related economic slowdown. 
Nagpur Division of Central Railway is always at the forefront of IR in implementing the innovative idea contract and this is the 35th Innovative contract by the Division within the last two year period many of which are first over Indian Railways and Central Railways.