E-commerce is a future mode of business and with the rapid growth in internet connectivity and smartphone usage in the country, consumers are rapidly exploring online purchases and realising the situation, the Confederation of All India Traders (CAIT) today released a Vendor onboarding Mobile App, the first phase of its much awaited e-commerce portal 'Bharat-e- Market' (BEM) at a grand function in New Delhi today enabling the business establishments and service providers to create their  'e-dukaan' on the portal for registering their strong presence at e-commerce market besides continuing their business physically. The CAIT calls it the 'Phygital' model of business in India. Trade leaders from different states of the country including Delhi were present along with senior leaders of other sections related to business, especially from the national organisations of Transport, Farmers, Small Scale Industries, Women Entrepreneurs, Self Entrepreneurs, Hawkers Consumers etc. The BEM will be a collaborative effort of the latest technology, robust logistics, efficient digital payments, innovative marketing skills, transparent and accountable system coupled with traders & consumers friendly approach and most capable to compete with any other e-commerce portal of India and the world.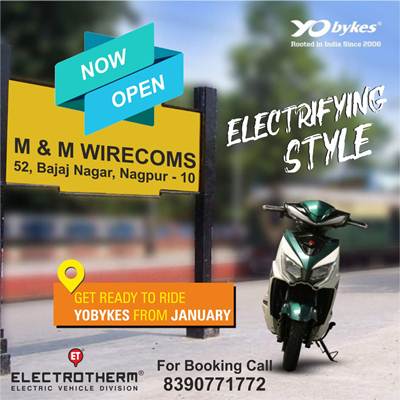 National President of CAIT BC Bhartia and Secretary General Praveen Khandelwal said that last year, Prime Minister Narendra Modi had called for 'Vocal on Local' and 'Atmnirbhar Bharat' emphasising greater usage of Indian goods and technology. Taking a step further in pursuance of the call of PM Modi, the CAIT has developed its e-commerce portal 'Bharat-e-Market' which will provide both B2B and B2C business opportunities with robust digital technology largely based on artificial intelligence and machine learning systems. Both Bhartia & Khandelwal said that the way in which the e-commerce market is greatly vitiated by foreign e-commerce entities through their arbitrariness and violating the rules and laws of the country, it was more essential to create an e-commerce portal fully dedicated to the traders and consumers of India. The plans of these foreign companies to make themselves the second version of the East India Company, will not be allowed by the CAIT to succeed much in India.
Bhartia and Khandelwal told that in the first phase, the traders across country will be on boarded on BEM portal through vendor on boarding mobile app where any person engaged in sale of goods or providing services will be required to log in on the App and after complying the basic KYC norms and while registering, they will get an OTP and once the process of registration is completed, an 'e-dukan' can be created on BEM portal for smooth conduct of business activities. Most importantly, there will be no charge for creating a e-dukan nor any commission on business done on the portal. The other e-commerce portals are charging commission from 5% to 35% on transactions happening on their portal.
The portal will also have several other unique features which probably do not exist on any e-commerce portal across the World. The CAIT has targeted 7 lakh traders on BEM by December, 2021 and 1 crore traders by December 2023. More than 40,000 Trade Associations across the country will play a crucial role in on boarding the traders from all parts of the country.
Bhartia and Khandelwal said that BEM portal will be purely an Indian portal, the first of its own kind in which no foreign investment will be accepted, the data will remain in India and there will be no sale of data. No chinese goods will be allowed to be sold on the portal. Special emphasis will be given for the products of women entrepreneurs, artisans, craftsmen and others similar business and services activities.
The portal will comply with all rules and regulations of the Government both in letter and spirit. The BEM portal will be a true market place having all details of the sellers visible on the portal providing a transparent interface between Sellers & buyers.