After failing to control the mixing of the positive COVID patients, the local authorities of Nagpur district has once again announced strict lockdown in the city from March 15 to March 21 to curb the second wave of the virus.
Taking hints from past, the fear and panic among the people increased to such an extent that market in the city are overcrowded. Just a day after the announcement, people reached city markets to buy daily needs item in bulk so that if the lockdown extends they don't have to suffer.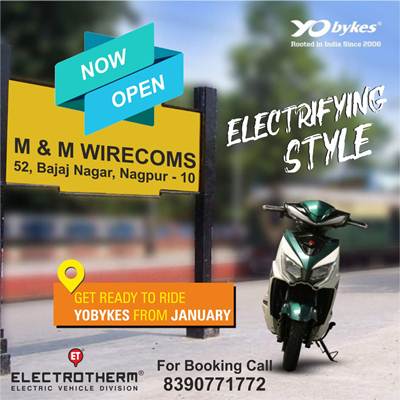 While speaking on the strict lockdown from March 15, a person who had come to market to buy daily needs item, said, "The local authorities are playing with the emotions of the middle and the poor class, why are we being panelised. The 7 month long lockdown in 2020 had a great impact in our lives wasn't that enough?"
Meanwhile, many were of the opinion that the local administrative missionaries, relaxed, and were busy in collecting penalty from people not wearing mask, encroachments drive during the mission began again, and now we, the daily bread earners will be facing the heat.
"I have sold my gold ornaments, to run the family day to day expenses last year. Now when the rays of hope of earning came back, the sword of lockdown is hanging on my head," said Kashinath Tajne, worker at a cloth store.
Ahead of festival season like Gudi Padwa and Ram Navmi etc, I had stored new items in my shop, but the announcement of lockdown has again made me sleepless, I have a family and staff responsibility, said Ramesh Bante, owner of a consumer durable store.
Saturday i.e March 13 and Sunday March 14 are already announced as lockdown and from March 15 to March to March 21 is strict lockdown, so today is the only day remaining in my hands to do all repairing and servicing of bike, coolers, watch etc, said Chandrakant Bhimare, a bike repairing shop owner.
"There are many things, which are also essential, but not in the essential list of Government, remembering the trouble and extra cost that I have to pay in the last lock down last year, I am out to purchase all such items," said Sufal Vaidya another customers.
Majority of the people are of the opinion that it is an unnecessary punishment, for the mistake and negligence of few. They echoed that the Government must look at the cascading effect on the life of the majority and must not run away from its responsibility. Though the recovery and death rate is in control, but the administration are punishing the majority and not doing their responsibility of isolating, or keeping watch on the home quarantine patients due to which the city is witnessing rise in COVID cases.