A Fire fighting demonstration was conducted at Nagpur Station by Anil Puranik Mail Express Guard. He has conducted a demo at station, Parcel office and at Ajni station. Around 80-100 staff were present and they were educated how to control the Fire in case of emergency and preventive measures to be taken.
This demonstration was attended by Electrical and ETL staff, S&T staff, all Catering staff working at station, Operating Staff, commercial Staff including TC staff, RPF staff, C&W staff, Yatri Sahayaks, Housekeeping staff of CHI, all Shoe shine vendors.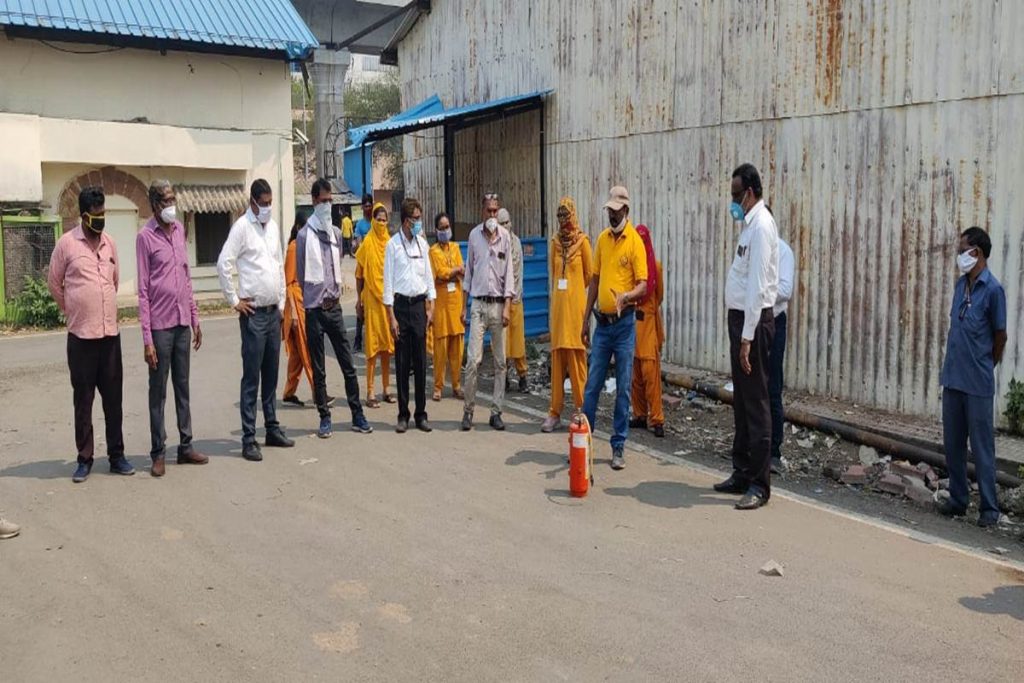 Station director Dinesh Nagdeve and Shri Pravin Rokde Passenger Amenities Supervisor assisted in conducting the drill. Under the guidance of DRM Smt. Richa Khare these types of drills are conducted frequently by the Safety Branch to update and create awareness amongst staff.