After a week-long lockdown from March 15 to March 21, the city administration declared relaxation to shops to remain open till 4 pm with an aim to control the crowded in the market. However, the market picture clicked after the relaxation of lockdown speaks volume. The rush in the markets result in traffic jams and so violation of physical distancing as well.
The question rises here is are we really in favour to beat the novel virus? Or do we even believe in the Slogan by the State Government 'Mee Javabdar' (I am responsible). The traffic on the road and especially in the market is a clear indication of how much responsible citizens of city we are.
Time and again the center and state authorities have urged people to follow basic norms of COVID-19. Move out of the house only if its urgent. But even this seems a difficult task for the people.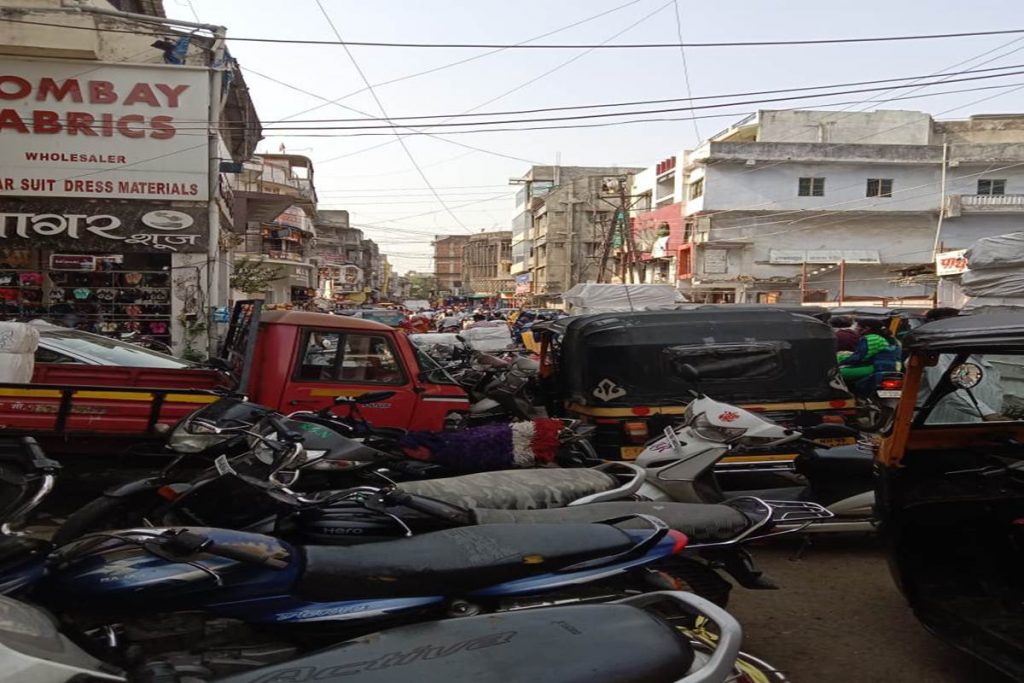 Supporting NMC's relaxation amid the lockdown, even the trade and business leaders have appealed the people that they can purchase online, but the people are compelling the administrative authorities to take severe action against them, said Senior Social Worker on condition of anonymity. He added that in Itwari main market there is rush and traffic congestion. People are coming in groups to purchase things, which could be easily avoided. "In a short time, we have to deal with maximum customers, customers must come with a list of things they want to purchase and allow us to attend other customers too," grumbled another shopkeeper. Its high time and people must follow the guidelines which are for their safety. Am I responsible? One must introspect himself first, opinioned many.