City youth aspiring to become pilots have a news to add to their enthusiasm. The Nagpur Flying Club is being started again. The permission has been granted by the Director General of Civil Aviation. Before the announcement three of the four planes have been tested for their airworthiness.
The three planes are ready at Dr Babasaheb Ambedkar International Airport at Nagpur, informs Divisional Commissioner Dr Sanjeev Kumar.
The Nagpur Flying Club has four Cessna 152 planes and the four one is Cessna 172. The test flights were carried on on Thursday with the help of Airport Authority.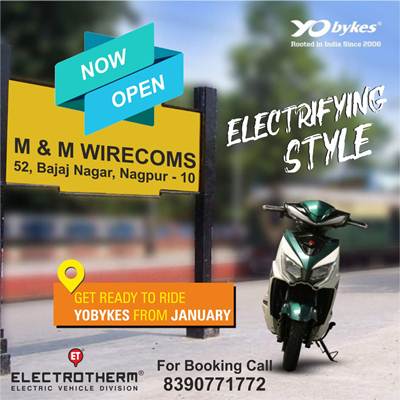 The training officers organization will get the certificate of approval for imparting training to the aspirants. Out of the four two aircrafts are owned by the Club, while the remaining two have been hired from Aero Club of India, Delhi. The Nagpur Flying Club was closed for the last three and a half years. It has been restarted through concerted efforts during the difficult period following spread of Corona virus in the country.
The Club was started in 1947 has honour of training several pilots, which include Maharashtra's Energy Minister and Nagpur's Guardian Minister Dr Nitin Raut. The Club was finally granted status of a company on December 21, 2006. After the repairs in its Radioo Equipment and completing formalities of registration and other documents, the three aircrafts have been made ready for training purpose, Dr Sanjeev Kumar has stated.