Nagpur city is facing a major problem of how to curtail the spread of Coronavirus. Rumors of lockdown are also spreading. In order to curb the contamination of Corona an effort to spread the awareness of precaution to be taken by citizens,  TEAM CAIT Nagpur in association with Pooja Charitable Trust, Sarafa Bazar, Itwari, Nagpur has opened an awareness centre inaugurated by B.C.Bhartia, National President  Confederation of All India Traders, New Delhi.
Speaking on the occasion B.C.Bhartia said that we want "Jaan" as well as "Jahan". He said that lockdown of Market should not be taken as remedy to restrict the spread of Corona pendemic.  Since ages, we have been fighting different type of pendamic. We have not let our economy suffer due to any of the contagious disease. The business has suffer very badly in last financial year. We should not allow  to continue now.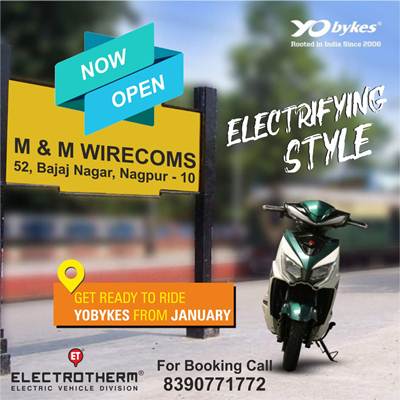 Rajkumar Gupta President Pooja Charitable Trust said that we have to work in lines with the guidance  given by Honorable Prime Minister Shri Narendra Modiji.  We have to follow Corona precaution guide lines strictly. Wearing of Mask, keeping safe distance, washing hands with soap  and use of sanitizer should become part of daily routine.
The program was conducted by Shri Kishor Dharashivkar and Vote of thanks was proposed by Shri Rajkumar Gupta.
Prominently present on the occasion were TEAM CAIT Nagpur Chairman Gopal Agrawal, Ramkrishna Gupta, President Kishor Dharashivkar, Rajkumar Gupta, Nikhilesh Thakar, B.C.Bhartia, Farooque Akbank, Umeshji Changal, Rajesh Rokde, Manoj Lunawat, Sarang Dabade, Vijay Dhandiwal, Mahendra Thakkamore (Jain), Puroshottam Sharma, Raghunathji Jadhav, Vinod Gupta, Govind Patel, Mahendra Katariya, Dyaneshwar Rakshak, Ramesh Gupta, Parmanand Gupta, Dhruva Gupta, Anand Puholiya, Shyam Shukala, Sau.Alaka Rajkumar Gupta, Jyoti Awasthi, Jayshree Gupta etc.