Considering Covid cases rising, the Government of Maharashtra imposed a lockdown on Restaurants along with other non-essential shops for the month of April, wherein Restaurants are only permitted online sale from 7 am to 8 pm.
This situation caused immense financial and economic pressure on the hospitality industry; this resulted in Hotel and Restaurant Association – Western India (HRAWI), Association of Hotel and Restaurant (AHAR) and National Restaurants Association of India (NRAI) coming together and forming 'United Hospitality Forum of Maharashtra' (UFHM).
Accordingly a call for silent protest as the first step under #MissionRoziRoti was initiated by UFHM asking Restaurant and Hotels Owners along with staff to assemble outside their establishment maintaining proper distancing with masks and to hold placards and posters of protest.
Nagpur Residential Hotels Association (NRHA) supported this silent protest and members of NRHA in large numbers participated along with Nagpur Eatery Owners Association and Hotel Association Nagpur protested silently by standing with placards and posters in front of their establishment.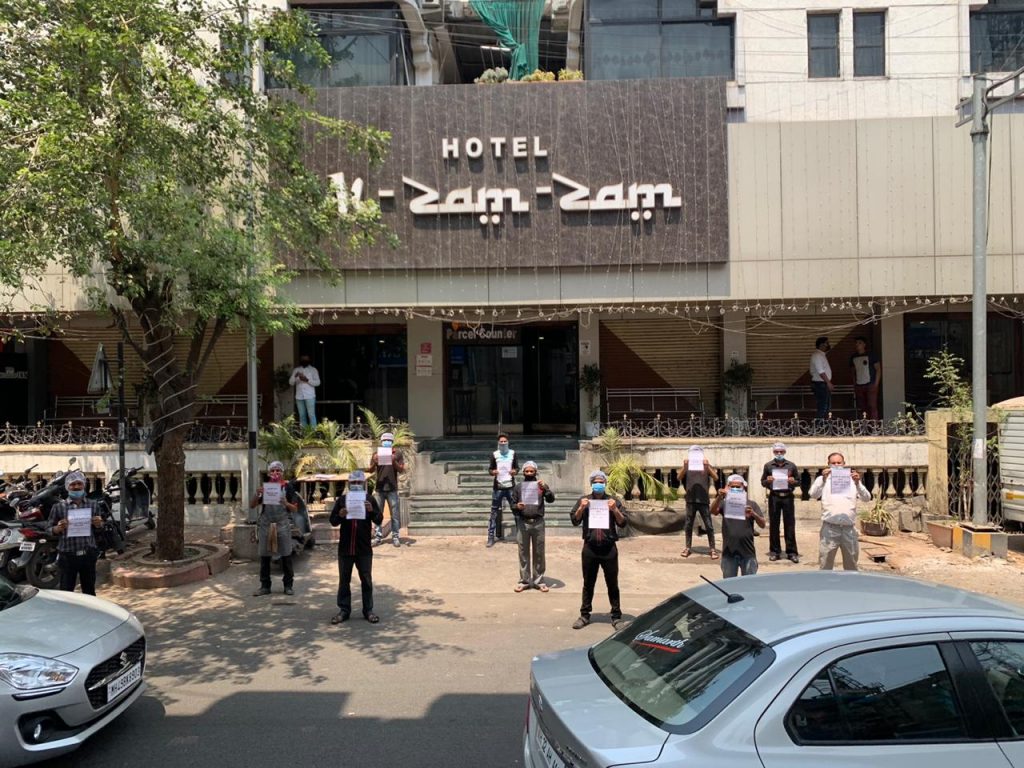 Tejinder Singh Renu, president of NRHA said, the Restaurant Owners are facing extreme financial crunch as even the timing of online food sales permitted by the State Government is absolutely illogical. Even when Restaurants were permitted to remain open, they were asked to close at 7 pm. How can any Restaurant survive in such illogical timings when the main business is during dinner time.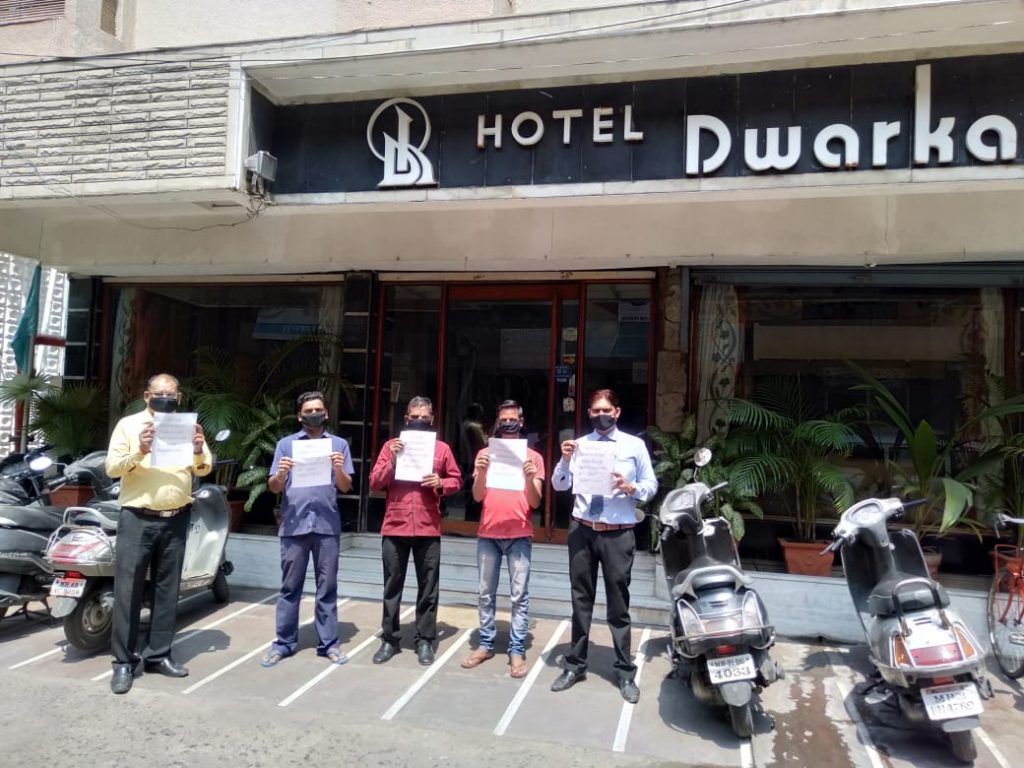 Renu further said, another unfortunate part is the step motherly treatment with the rest of Maharashtra, wherein restaurants are asked to close online food sales, while Mumbai is permitted to carry online food delivery 24 hours. Our staff is equally worried and many are opting to seek jobs in neighbouring states.
Renu cautioned the State Government and Administration that the patience of Members are on verge of collapse; it's highly recommended that some logical relaxations are granted to the Hospitality Sector to avoid elevated protests ahead.