Nagpur Division of Central Railway organized an online Press Conference on 09.04.2021. DRM Nagpur Division Smt. Richa Khare, discussed achievements in detail for the Financial Year 2020-21 as under:-
Total Revenue of Nagpur Division is Rs. 2865 Crores.
Nagpur division of Central Railway is major Freight Division, we load the 52% of entire Central Railway.
Total originating loading of 33.50 million tons was achieved against 34.06 million tons last year in spite of shortfall of 2.86 million tons in the first four months due to Covid-19.
Highest ever originating loading of 3.80 million tons was achieved in March surpassing the previous best of 3.56 million tonnes in March 2020.
In March 2021, division has earned Rs.358.26 Crores & Rs.2657.27 Crores in current Financial Year. Division has secured first position in Central Railway, which is the highest ever earning of any month/financial year.
Non Fare revenue: The Division also earned Rs 79.65 Lakhs through NFR, surpassing the limitation imposed by Covid Pandemic and economical condition.
Total NFR contracts awarded by Division in Financial Year: 28.
Innovative Contacts: 11 (earning Rs. 24.37 Lakhs and deemed to be earning of Rs 26 Lakhs.)
First over IR Contacts: 06
First over CR Contracts: 05
Six Innovative Earning Contracts are for prevention of Covid 19 pandemic.
Two ATM Contracts of Rs. 16.50 Lakhs and first year license fees of Rs.• 3.30 Lakhs.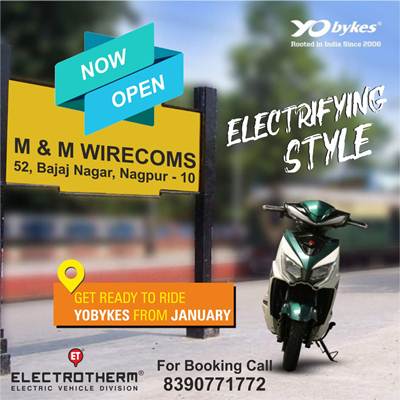 Operational Efficiency:-
1) Speed of freight trains improved by 89.6% from 21.2 kmph last year to 40.2 kmph. Highest ever Speed of freight trains 50.6 Kmph achieved in March Previous best was 45.7 Kmph in Sep-2020
2) Punctuality of M/E trains rose by 5.3% from 92.26% last year to 97.17% in the current year. Over the target of 93% there is a growth of 4.5%.
BUSINESS DEVELOPMENT
1. New freight traffic captured viz.
• Fly ash from PMEC
• Dolomite from Wani goods shed
• Cotton seed oil cake and cotton seed husk from Hinganghat
• Soya Oil from Butibori
• Tractors from AGSA goods shed,
• Automobiles from DLIB
• Sugar from Maramjhiri and Multai goods shed and
• Iron and steel from Tadali good shed.
2. Kisan Rail: The first Orange Kisan Rail of Nagpur division (Train no.00101) was run Ex Nagpur to Adarsh Nagar Delhi on 14th October 2020. A web site containing information about Orange Kisan. Till Date ….. Kisan Rails runs
INFRASTRUCTURE DEVELOPMENT:
1) Opening of 4th line between SNI-BTBR of 19.322 Kms on 27.12.2020 with speed of 100 KMPH
2) Opening of 3rd line between CCD-TEO of 16.53 Kms on 28.12.2020 with speed of 65 UP/75 DN Kmph.
Shri Krishnath Patil Sr. DCM, Shri Ashutosh Pandey Sr. DSC/RPF, Dr. Champak Biswas Chief Medical Superintendent and Shri Rohit Thawre Sr. DEN (C) were present in the virtual meeting