Food and Drugs Administration (FDA) has granted loan licence to Hetero Labs to manufacture Remdesivir injections on the premises of Genetek Lifesciences Pvt Ltd at Wardha.
According to Nitin Gadkari, Union Minister for Road Transport & Highways and MSMEs, around 40,000 doses of Remdesivir injections would be manufactured in Wardha daily.
As per the sources, following the shortage of Remdesivir injections, Gadkari took efforts and sort permission from Central Government for seven more companies to manufacture the injections in different parts of the country. One of the plants is in Wardha district in Vidarbha region. Remdisivir injection 100mg/20ml will be manufactured here.
Dr Mahendra Kshirsagar, Director of Genetek Lifesciences Pvt Ltd, thanked Gadkari for his initiative. According to Gadkari, the injections manufactured here would be supplied to Vidarbha on priority. "In next five to seven days, there would be no shortage of Remdesivir injections, "he said.
As far as supply of medical oxygen was concerned, Gadkari stated that two tankers of oxygen had arrived in Nagpur from Bhilai on Saturday. Some tankers had been called from Vishakhapatnam too.
Sajjan Jindal, Chairman of JSW Group, had made available one tanker to carry oxygen. Besides, Gadkari said, "I have asked the hospitals with 60-75 beds to set up own oxygen plants. Besides, 10,000 units of liquid oxygen have arrived. These would be put to use for people from rural areas. We are trying to ensure that no one dies due to lack of oxygen."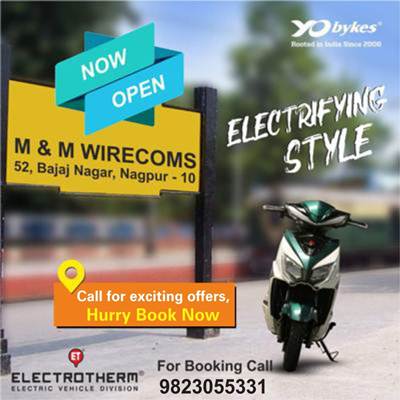 The number of beds in city hospitals has increased by 1,200, he added. However, the Union Minister pointed out that availability of staff was inadequate. He appealed to retired doctors, students, para-medical personnel to contact Nagpur Municipal Corporation (NMC) and render their services. All such workers will get appropriate stipend, he said.
He said that various companies had extended help in the mammoth initiative to help Nagpur. These include Lloyds Steel that had donated Rs 5 crore, Ankush Seeds had donated Rs 50 lakh, Manas Agro had donated Rs 50 lakh, Pyare Khan had donated Rs 50 lakh, and businessman Khara had made available 1,000 empty cylinders for transport of medical oxygen. In the next couple of days, two big mobile laboratories will reach Nagpur. These can be used for conducting 6,000 tests daily from Wednesday. Gadkari spoke over the telephone with Avani Singh of Spice Health and sought ventilators for Nagpur.
Accordingly, Spice Health will send 125 ventilators to Nagpur on Sunday, stated are lease issued by Gadkari's office. Gadkari appealed to the people to extend co-operation to NMC, Zilla Parishad, Guardian Minister, legislators, and all the administrative and healthcare machinery in this hour of crisis. Dayashankar Tiwari, Mayor; Pravin Datke, MLC, also were present.
The district administration and Zilla Parishad (ZP) is working in coordination to tackle the COVID-19 crisis. As a result of their efforts, so far, a total of 1,792 beds have been put in place in rural areas of Nagpur district. The previous year, the rural areas of the district had total1,356beds. The number has been increased by 436 now. In all, 31 hospitals in rural areas have 203 regular beds, 1,247 oxygenated beds, 88 beds with ventilators. Besides, 513 beds are in COVID Care Centres.