Chartered Accountants are the backbone of Indian Economy, said CA Manish Gadia, Chairman of Western India Regional Council of ICAI while speaking as Chief Guest on "Just Before Bank Branch Audit" Seminar organized by Nagpur Branch of ICAI. Gadia remarked that Banking System in India is robust by its bylaws and is regulated by Reserve Bank of India; It is the Chartered Accountants that give confidence to citizens of India regarding the economic wellbeing of Indian Banking system and that's the reason Chartered Accountants are termed as Saviours of Indian Economic Health. With the potential of increasing bank frauds and misappropriations, additional responsibility is casted on Chartered Accountants this year and thus the Bank auditor this year is expected to be more vigilant, careful and elaborate in reporting and checking. CA Manish Gadia expressed his happiness that Nagpur Branch is the first Branch to welcome Team WIRC at the start of its 70th year of WIRC and congratulated all members for successful and glorious 70 years of WIRC. He elaborated on theme of WIRC for this year as BOLD wherein B stand for Brace the Change, O for Organize, L for Learn and D for Deliver.
CA Manish Gadia, Chairman WIRC while addressing CA members during the VCM on discussion on just before bank branch audits, motivated members to inculcate all possible measures so as to bring in more transparency & integrity in the Indian Banking system. He appreciated the efforts of Nagpur Branch for working in the interest of the members.
CA Drushti Desai, Vice Chairman, WIRC of ICAIÂ recognised the efforts of Nagpur branch of WIRC for working in interest of members virtually even during the lockdown. She appreciated the Bank Branch Audit Helpdesk developed by Nagpur Branch wherein expert CA panellists are nominated to help the Chartered Accountants during Bank Branch Audits. Â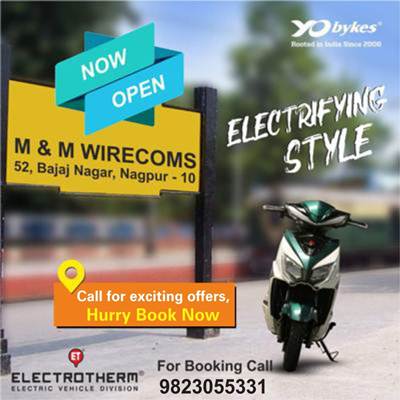 CA Arpit Kabra, Secretary, WIRC congratulated Nagpur Branch of WIRC and Nagpur Branch of WICASA for bagging first prize in entire region of WIRC during the year 2020-21 and expressed his satisfaction towards the working of Nagpur Branch in the interest of Members.
Panel Speaker and Treasurer of WIRC CA Jayesh Kala said that Bank Auditors need to be more vigilant this year with specific border line cases wherein interest has not been served by the borrower and NPA norms have been amended by RBI. The changed LFAR intricacies and the reporting to be done was explained nicely by CA Jayesh Kala.
CA Saket Bagdia, Chairman Nagpur Branch, welcomed Team WIRC led by CA Manish Gadia on his maiden virtual visit to Nagpur Branch. Under the effective leadership of a dynamic leader and a Visionary – CA Manish Gadia, Bagdia praised the efforts taken by WIRC for the benefit and overall development of members of the entire region. CA Saket thanked and recognized the expertise of Panel Speakers for guiding the members. He mentioned that Nagpur branch has also developed Help Desk of expert Chartered Accountants in various domains of Bank audits for assistance to auditors during Bank Audits. He also expressed his gratitude to members for overwhelming response to the vaccination drive initiated by Nagpur Branch for the Members.
CA Abhijit Kelkar, Regional Council Member, moderated the panel discussion wherein he said that CAs are true assets for the economic revival of the country. He appreciated that members have high regards towards profession and requested them to be more analytical and vigilant while doing the bank audits.
Other Panel Speakers of the session CA (Dr) Dilip Satbhai, CA Rushikesh Deshpande and CA Nitin Sarda discussed various critical aspects related to Bank Branch Audits during this Pandemic situation. CA Dr. Dilip Satbhai explained in detail provisions related to agricultural advances and priority sector advances, CA Rushikesh Deshpande covered critical areas related to advances and reporting and checking requirements related to it while CA Nitin Sarda covered all provisions related to IRAC Norms, provisioning requirements and relevant RBI Circulars. Various queries of the members were resolved effectively by the panel speakers. Also in this pandemic situation many members raised the issue of verification of documents and securities which was aptly answered.
A CA Students Covid Helpline was also inaugurated at the hands of WIRC Chairman CA Manish Gadia during the event. This helpline would help CA Students and their family members as regards problems faced during this covid pandemic. CA Gadia praised this unique initiative of Wicasa Chairman CA Jiten Saglani for the benefit of CA Students.
The session was coordinated by Past Chairman CA Suren Duragkar while Formal Vote of thanks was proposed by CA Sanjay M. Agrawal, Secretary of the Branch.
Other eminent personalities present on the occasion were CA Jiten Saglani, Vice Chairman, Nagpur Branch, CA Akshay Gulhane, Treasurer, Immediate Past Chairman CA Kirit Kalyani, galaxy of past chairpersons and more than 200 members.