In response to the direction given by the Nagpur bench of Bombay High Court on April 21, District Collector Informed the Court that around 160 metric tonnes of liquid oxygen has been supplied to Nagpur between April 21 and 23.
As per the information, Oxygen Express through Ro-Ro service from Visakhapatnam steel plant siding with 7 Liquid Medical Oxygen (LMO) tankers has arrived Nagpur station at 8.10 pm today. Three tankers will be unloaded at Nagpur station and the remaining will be unloaded at Nasik Road station in Maharashtra.
Oxygen Express is expected to reach Nasik Road station in the morning tomorrow.
Railways transported essential commodities and kept the supply chain intact even during the lockdown last year and continue to serve the Nation in times of emergencies.
Thakre also informed the Nagpur Bench of Bombay High Court that 9000 cylinders are stocked with various hospitals and another 9,000 cylinders are in the process of refilling at various refilling stations in the district. At present, there are 11 oxygen distributors and refilling stations in the district.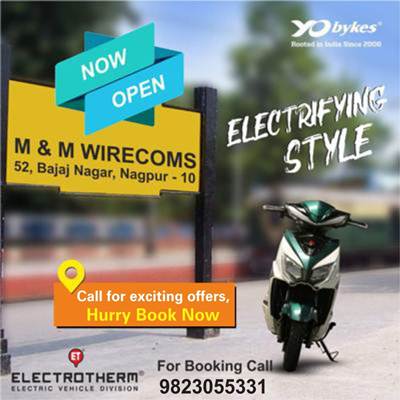 Unfortunately, due to the rapid surge in COVID case daily, the shortage of medicine and injection in the city is still a matter of concern. The situation is grim as many relatives of the patients are irked and troubled because of the shortage of COVID related medicines.
Citizens are expressing rage and blaming the administration for the total lapse of the medical assistance to the critical patients.
"Leaders and administration authority are just inaugurating new Covid Care Centers just to flash themselves in the media and satisfy the general public, but nothing in concrete is being done for the benefit of the daily increasing number of positive patients," said a relative of a succumbed patient.