Ramping up the testing facility in city Spice Health's mobile testing laboratory for RTPCR testing has been provided by Spice Jet Health Company to the Medical Health Department of Nagpur Municipal Corporation on Thursday (April 29) at 12 noon at Kavivarya Suresh Bhat Hall, Reshimbagh.
The inauguration of the mobile lab was done under the presence of Union Minister Nitin Gadkari, Guardian Minister Nitin Raut, Devendra Fadnavis, Mayor Dayashankar Tiwari, Chairman of Spice Group and MD Ajay Singh, CEO of Spice Health Avni Singh and many more leaders.
The new mobile testing lab will be able to ramp up the testing process up to 3000 in phases and the result will be provided within 24 hours.
While addressing the city Nitin Gadkari informed that "through this testing lab the burden on other testing centers will be cut as the mobile testing lab will be able to test 3000 samples in a day and accordingly results will be generated within 24 hours. I have requested them to generate results within 12 hr. I have also requested to allow testing of samples which are sent from nearby cities as well. Use maximum capacity."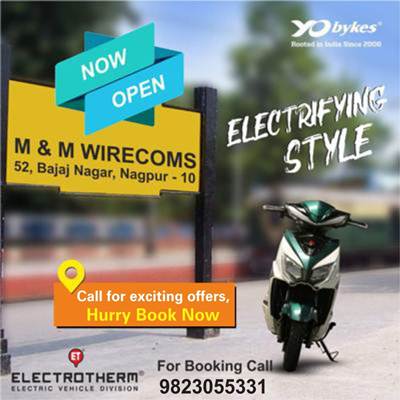 "Since there was shortage of various healthcare facilities in city after which 150 ventilators have been distributed free of cost to govt hospitals, I thank Ajay Singh as he has supplied 500 oxygen concentrator, we have also given 500 ventilators till date and 200 more ventilators will reach city by today. In coming days 1000 oxygen concentrator will be made available for rural areas" Gadkari informed.
"To ramp up the oxygen facility different plans for oxygen plant have been presented to various hospitals and final decision on funds provided by WLC for the same is going on. I have also requested transporter Pyare Khan to take cognizance and ensure that city gets around 200 ton of oxygen per day. We are also planning to airlift cryogenic oxygen cylinders as they have a capacity of 25 tons. As there is a shortage of remdesiver medicine in the city we have started a production unit of the medicine in Wardha and in coming days surplus amount will be provided and Nagpur will not be deprived of Oxygen nor medicine" he added. "We know that the situation is grim in Nagpur and I salute the touch the feet of COVID warriors who have been serving the city in fighting the COVID-war and request people to support us by following rules. Even though it seems like the situation is coming under control still we have to be prepared so Think of the best and prepare for the worst and have to make preparation accordingly for the future. Now situation is coming under control as people are getting oxygen cylinders now" he said.
He informed that "we have requested civic authorities to come up with more plans to improve health infrastructure in city and Guardian Minister Nitin Raut and me will act upon it and make sure the city gets all the resources".