Nagpur has seen an unprecedented surge in the worst man-made disaster in the second wave as daily cases continue to create problems for the healthcare workers and civic authorities. Even with strict lockdown like curb Nagpur daily cases are seeing a rise.
Taking cognizance against the rising cases due to the man-manipulated virus Maharashtra Government on Thursday announced to extend all the restrictions that have been imposed vide 'Break the Chain' orders till 7 am on 15th May, 2021.
Following the order Nagpur Municipal Corporation has also issued an order to impose strict lockdown like restrictions in city till May 15 in order to 'Break the Chain'.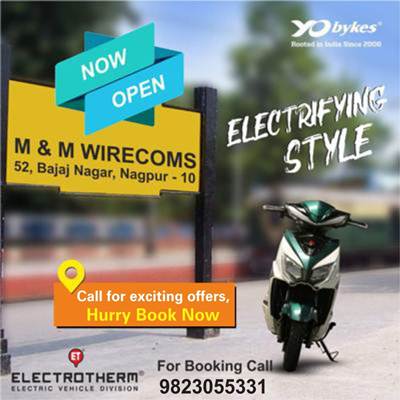 Maharashtra government in their latest order informed that "the Government in exercise of the powers conferred under Section 2 of the Epidemic Diseases Act, 1897, read with all other enabling provisions of The Disaster Management Act, 2005, finds it is necessary to continue the enforcement of the current restrictions throughout the State beyond 7 AM on 1st May, 2021 till 7 AM on 15th May 2021 to break the chain of transmission effectively." "I, Radhakrishnan B., Municipal Commissioner Nagpur Municipal Corporation hereby direct that the said directions and guidelines issued by Government of Maharashtra as referred at Sr. No. 7 and accordingly the Order issued by this office dt. 22nd April 202l along with Annexure-A, as referred at Sr. No. 6 shall be applicable with the same restrictions issued, for containment of Covid19 Epidemic, in the City of Nagpur till 7 AM on 15th May 2021" reads the order.