Nagpur Branch of WIRC of ICAI recently organized a VCM on Standards on Auditing – Implementation by SMP's. The VCM was graced by the presence of Past Chairman of Nagpur Branch of ICAI CA Sudhir Surana while CA Vishal Doshi, RCM from Vadodara was the expert speaker on the topic.
Standards of Auditing (SA) prescribed by the Auditing & Assurance Standards Board of India, ICAI, New Delhi are applicable to all types of entities, said CA Sudhir Surana, Past Chairman of Nagpur Branch in his address as Chief Guest. Chartered Accountants play an important role in establishing faith and trust of Government Machineries on finance functions of Business Houses. Chartered Accountants are expected to follow and keep all records and documents while doing audit of any entity. Considering responsibility as well as liability while doing audit of any entity, these standards need to be followed in total. All auditors are expected to maintain a full checklist of what they have done during the course of audit as well as obtaining third party information in specific cases, said CA Sudhir Surana. He remarked that Chartered Accountants play a vital role in setting up internal systems of any business organisation and auditing the same by following the set of standards developed by ICAI. He praised the efforts of CA Saket Bagdia, Chairman, Nagpur Branch for organizing programs for members benefit.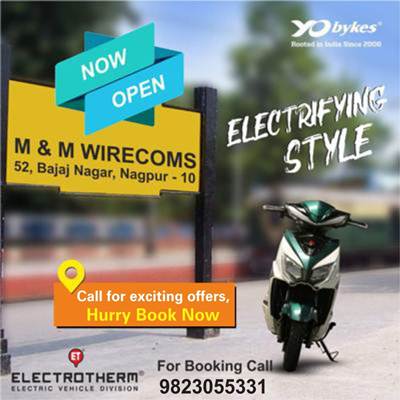 "Standards on auditing are the benchmarks for ensuring effective audit and proper record keeping of transactions" said CA Saket Bagdia, Chairman, Nagpur Branch of ICAI. All expectations from auditors are coupled with a lot of responsibility and thus thorough following of all such standards of auditing is a must for every professional, remarked Bagdia. He specifically highlighted the importance of Engagement Letter which should invariably be obtained by all members in practice. He thanked CA Sudhir Surana and CA Vishal Doshi for accepting the invitation for this very important session.
Auditor is expected to exercise due diligence while conducting audits, said CA Abhijit Kelkar, Regional Council Member. He urged members to follow all standards of auditing while doing audit. He congratulated Nagpur Branch for organizing this important session for Small & Medium Tax practitioners with an expert on the subject CA Vishal Doshi.
Auditing is an integral part for success of any organisation, and thus has casted an additional responsibility on Chartered Accountants wherein they are expected to check every aspect of business and are required to opine upon the correctness or otherwise of transactions reported in financial statements, said CA Vishal Doshi, Past Vice Chairman of WIRC and speaker for the session. Standards on Auditing are basis of opinion for Auditors. He covered in detail major auditing standards relevant for SMP's. He guided members and explained about various standards on auditing which they should look on and about the various methodology which can lead to an effective Audit.
He lauded the efforts of Nagpur Branch team led by CA Saket Bagdia and praised their initiatives for educating members about Standards on Auditing.
The VCM was coordinated by CA Akshay Gulhane, Treasurer while formal Vote of Thanks was proposed by CA Sanjay M. Agrawal, Secretary of the Branch.
Prominently present on the occasion were CA Jiten Saglani, Vice Chairman, CA Kirit Kalyani, Immediate Past Chairman, CA Anil Parakh, CA Swapnil Agrawal, CA Julfesh Shah, CA Amit Bhatiya, CA Amit Somani and a large number of Chartered Accountant Members.