Furious over the hike in petrol price as the petrol crossed Rs 100 per liter mark in Nagpur youth congress members a demonstration against the hiked price was staged at a petrol pump in Nagpur.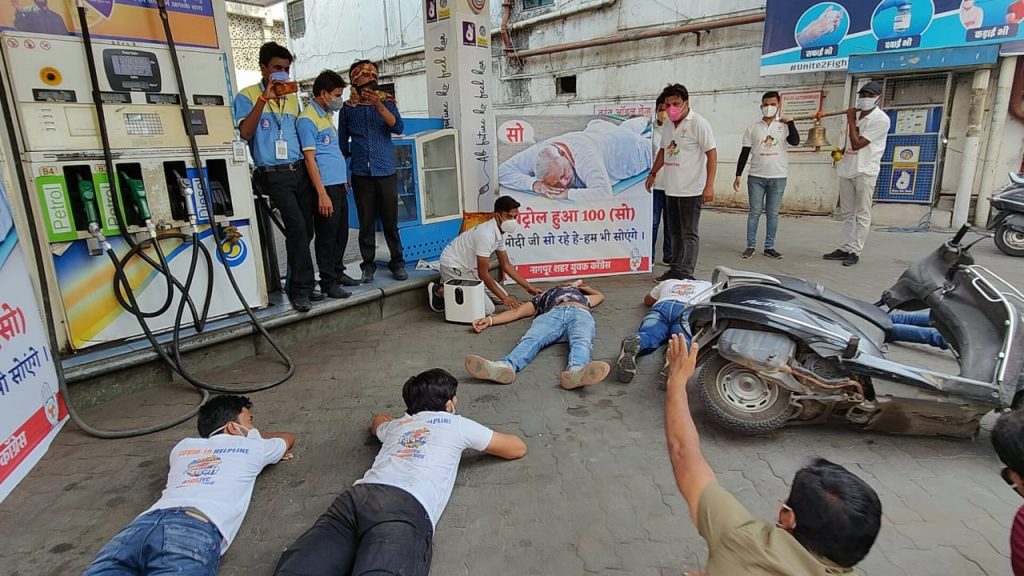 In a video, many members of the youth congress are seeing using oxygen cylinder to come into sense after hearing the hiked price of petrol. Seeing the raised petrol prices, the youth of Nagpur are dizzy and our effort is to keep oxygen cylinders at all petrol pumps along with hospitals.
Seeing all this, all the young Congressmen lay down at the petrol pump and chanted slogans as well, customers said that Modi ji is sleeping too, so what should we do by waking up and we are asleep too.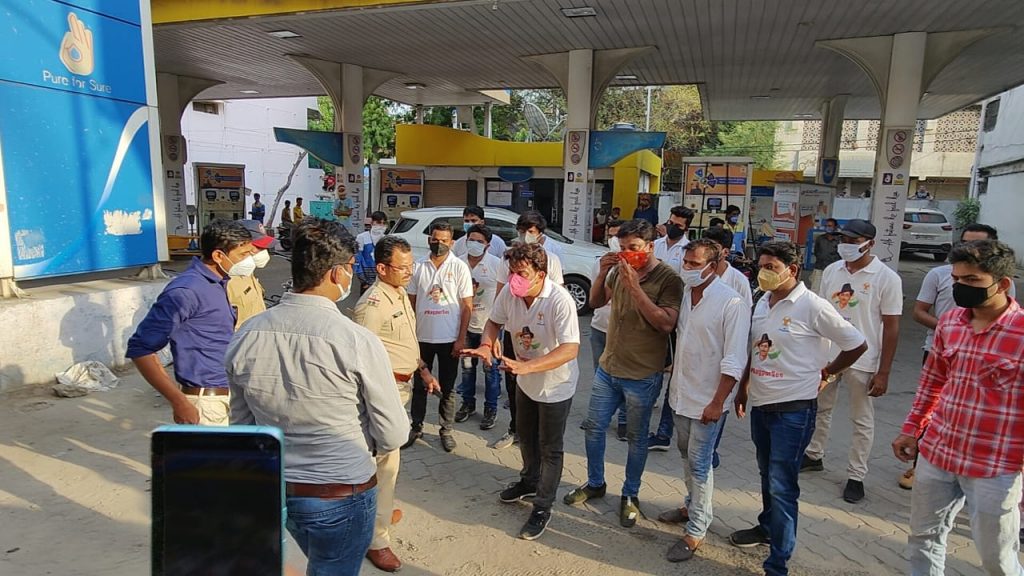 "पेट्रोल हुआ 100 ( सो ) 80, 90 पूरे सो.. मोदी जी भी सो रहे, तुम भी सो….."
"Petrol price hiked to Rs 100, PM Modi is sleeping, we must also sleep".
Amid pandemic, the soaring fuel prices are also creating headache for people. The price of petrol crossed Rs.100 mark in Nagpur on May 29. The petrol is being sold at Rs 100 per liter while the price of diesel has raised to Rs 90 above