As some relaxation was given by civic authorities in lockdown like restriction, the city market was seen overcrowded with customers on day one.  As the non-essential shops were permitted to operate till 2 pm on June 1, people throng the market keeping all the Covid -19 SOP's at distance. Even the shopkeepers who had promised to follow all the norms and the local authorities who were to control the traffic, like the NMC's NDS staff and police were nowhere to be seen.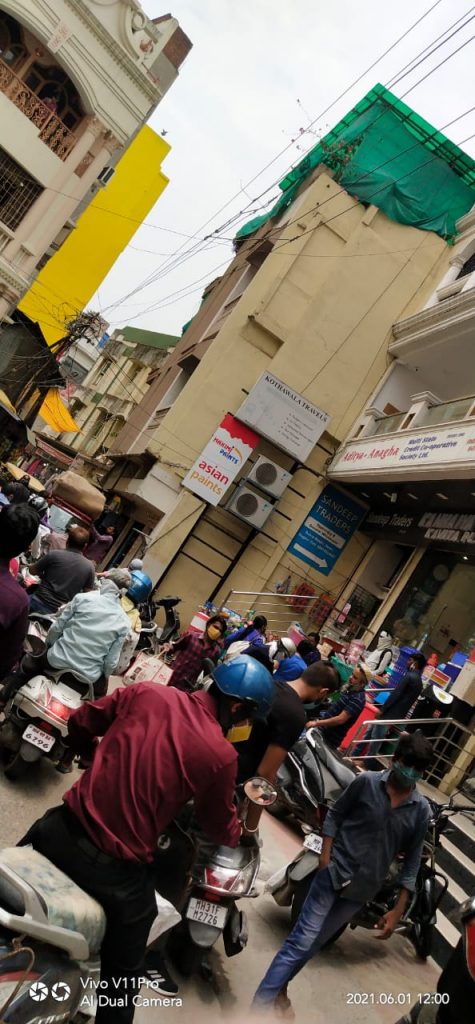 From 10 am people were seen on the street for shopping, especially at the Itwari market area. Though trader's organisation has also instructed the shopkeepers to disrupt the crowd and follow rules.
Being the first day of relaxation from the long lockdown following of norms to keep the pandemic away is also equally important. Even shopkeepers must entertain customers one by one and make arrangements to control the rush at one time, which will be beneficial for all, was the opinion of the experts in the market.