On the occasion of World Environment Day- 2021, the Directorate of Extention Education, Maharashtra Animal & Fishery Sciences University, Nagpur has organized a National Webinar on 5th June.
The Webinar was based on the theme of "Climate change and impact on inland fisheries, biodiversity and ecosystem". The webinar was delivered by Dr. Uttam Kumar Sarkar, Principal Scientist and Head of Reservoir Fisheries Division, Central Inland Fisheries Research Institute, Kolkata.
Dr. Sarkar focused the adverse impact of climatic changes on fresh water aquaculture and stressed the fact that, fresh water aquaculture will flourish and have a great scope if proper strategies and measures are employed to check the climatic changes. He explained that such adverse effects are not only affecting the farmers but also hampering the community and livelihood of thousands of people related to the fisheries business.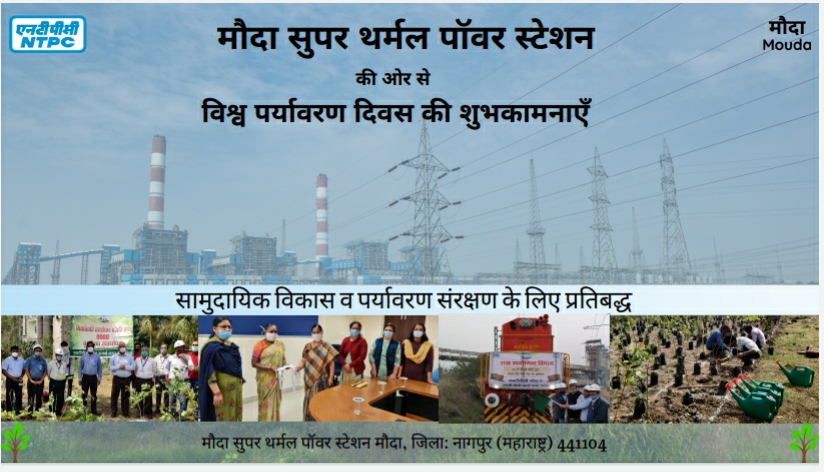 Vice-Chancellor of MAFSU Col. Dr. A. M. Paturkar in his address said that, combining fresh water aquaculture with agriculture will boost the next agricultural revolution.
The Webinar was organized by Dr. Vilas Aher, Director of Extension Education, MAFSU under the Chairmanship of Vice-Chancellor. Dr. Sariput Landge, Assistant Professor and Technical Officer hosted the programme and Umesh Suryawanshi, Assistant Professor presented vote of thanks. Dr. Landge, Dr. Pathan and Suryawanshi took efforts to make the programme a successful under the guidance of Dr. Vilas Aher.