As Nagpur District is on the path of recovery the District Disaster Management Authority, Nagpur in its meeting decided to continue with the existing limited restrictions in the district thus giving further relaxation to new services for the use of citizens.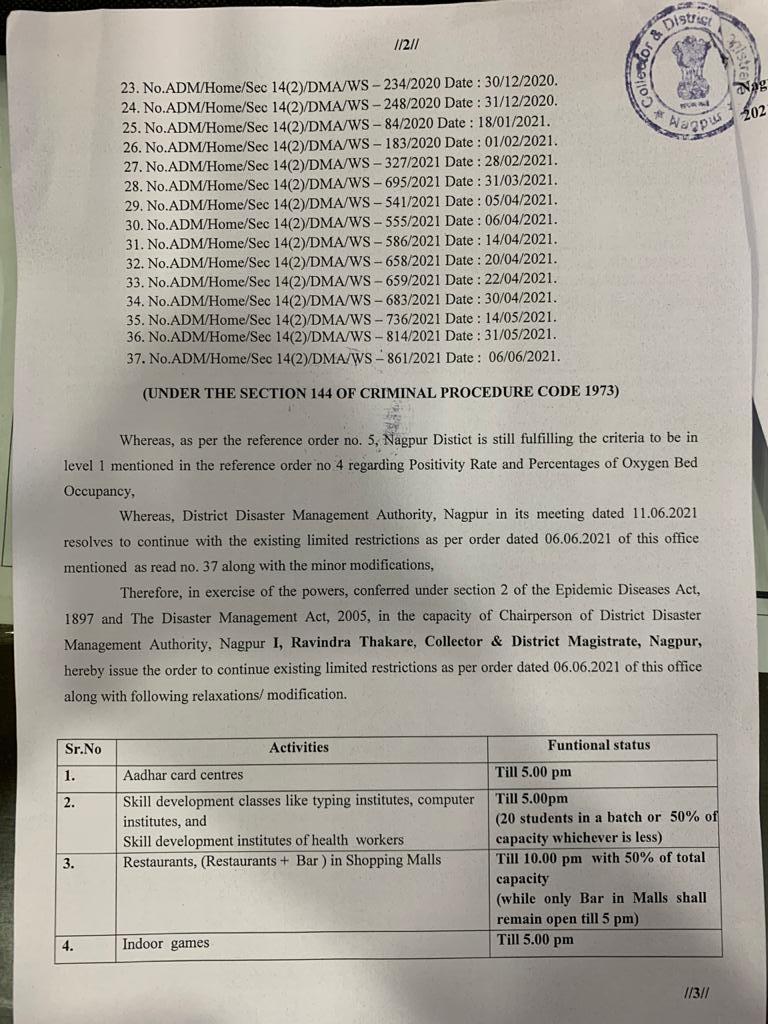 According to the order issued now indoor games has been given permission to be functional in district up till 5 pm.
Acting upon the set order Nagpur Municipal Corporation has already given further relaxation to restaurants, Aadhar Card centres, and skill development class from June 14. Based on the set guidelines for level of restrictions for breaking the Chain in the city limit NMC decided to resume these services.
Now Aadhar Card Centres will b allowed to operate till 5 pm. Skill development classes like typing institute, computer institute and skill development institute of health workers are also allowed to be functioning till 5 pm in 20 students in batch or 50% of hall capacity with an interval of atleast 1 hour in batches. Restaurants that are inside malls have been allowed to operate till 10 pm with 50% capacity.