Appreciating the beautification under Liberty Flyover, Union Minister for Surface Transport and MSME Nitin Gadkari said that the pictures painted will inspire the young generations.
Gadkarfi inaugurated the beautification work under the flyover from Samvidhan Square to Sports Complex, Mankapur, on Friday. The programme was held at Anujuman College of Engineering, here. Maharashtra Minister for Animal Husbandry and Sports Sunil Kedar, City Mayor Dayashankar Tiwari were the guests of honour.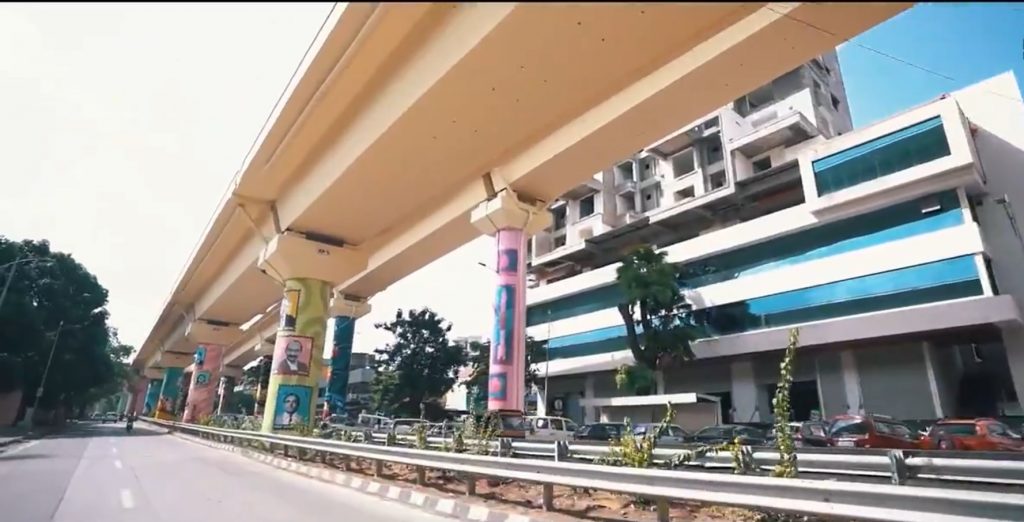 The beautification by paintings 87 pillars of 4.55 kms long flyover was carried out usi9ng special paint. The flyover was constructed by spending Rs 4 crore. The paintings depict biodiversity of the city, wild life in the region and bilingual characteristic of the city. Information about culture and natural resources of the region is being depicted through the paintings. Information about 25 prominent persinalities , sports, science culture, forest, wild life, natural resources etc has been depicted on the pillars. It will inspire the younger generation, Gadkari said.
Gadkari appealed to Anjuman College and other institutions to shoulder responsibility of maiintenance of the good work done by the artistes.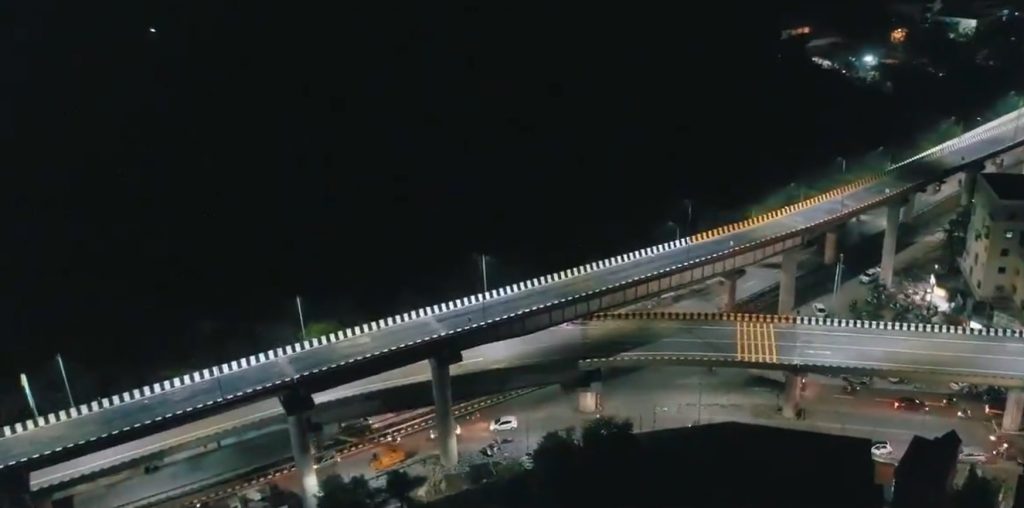 Gadkari appreciated the efforts of the artistes in completing the work daring difficult period during the Corona pandemic. the artistes were felicitated on the occasion.
Tiwari said that Gadkari has sped up transportation through his work on road development.  People may visit the place for information and entertainment as well.
Kedar appreciated the work done by Gadkari. Like development of road on Mumbai-Pune stretch, he is doing work in Nagpur.
People's representatives, corporators and others prominent persons were present.
NHDA, Nagpur Project Director Abhijit Jichkar proposed a vote of thanks.