"When the world is battling against the deadly Covid-19 Pandemic Yoga is a ray of hope" said Prime Minister Narendra Modi while addressing the nation on the seventh International Yoga Day on Monday morning.
PM Modi also launched a mYoga app, that will help to fulfill motto of 'One World, One Health'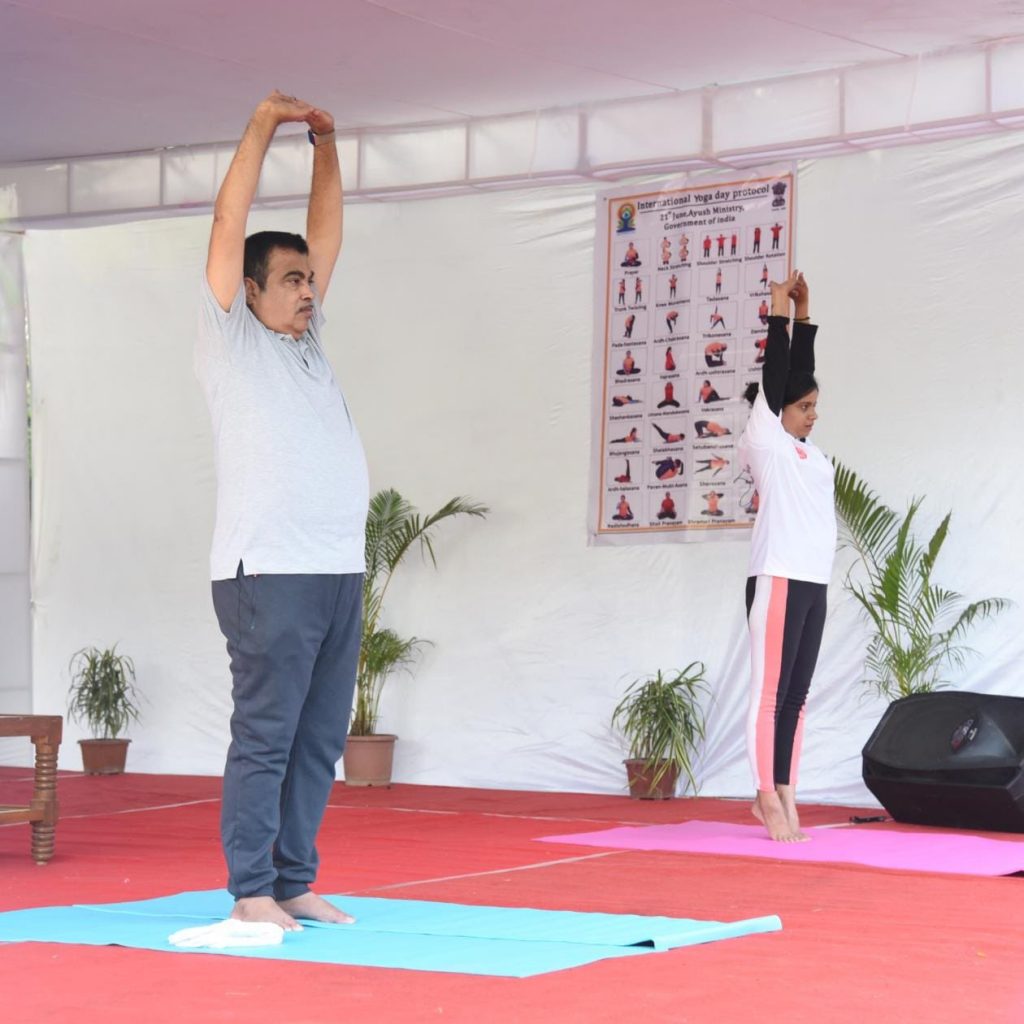 The Ministry of Culture also celebrated International Day of Yoga at 75 cultural heritage locations across the country. People perform Yoga on the occasion of International Yoga Day in front of the Red Fort.
This year, the theme is 'Yoga For Wellness'. Considering the pandemic, the number of participants for the sessions was restricted to 20 at each site.
Citizens in Nagpur as well participated in the International Yoga Day and showed their enthusiasm and yoga skills.
Here are the Glimpses of yoga performances at 4 heritage sites in Maharashtra
Ellora Caves, Aurangabad, Aga Khan Palace, Pune, Kanheri Caves, Mumbai, and Old High Court Building, Nagpur.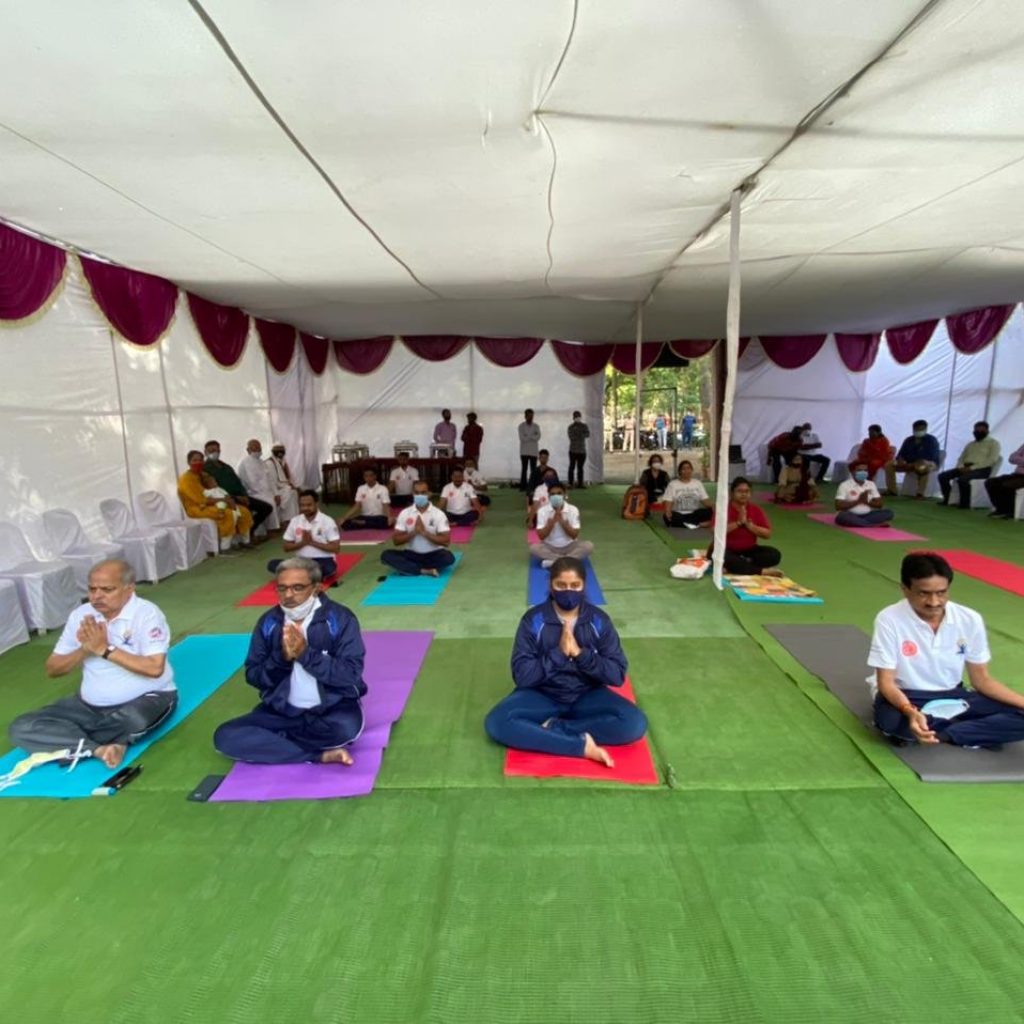 Cultural performances were also organized by Archeological Survey of India (ASI) at these tourist spots. At Nagpur's heritage premise of Old High Court Building ASI Nagpur Circle, in association with the South Central Zone Cultural Center (SCZCC) observes Yoga Day.
Union Minister Nitin Gadkari also took part and said that "Those who regularly practice yoga, become very healthy. I, too perform pranayam and yoga every morning, owing to which my health has improved a lot. Only on possessing a good health, you can have a happy life".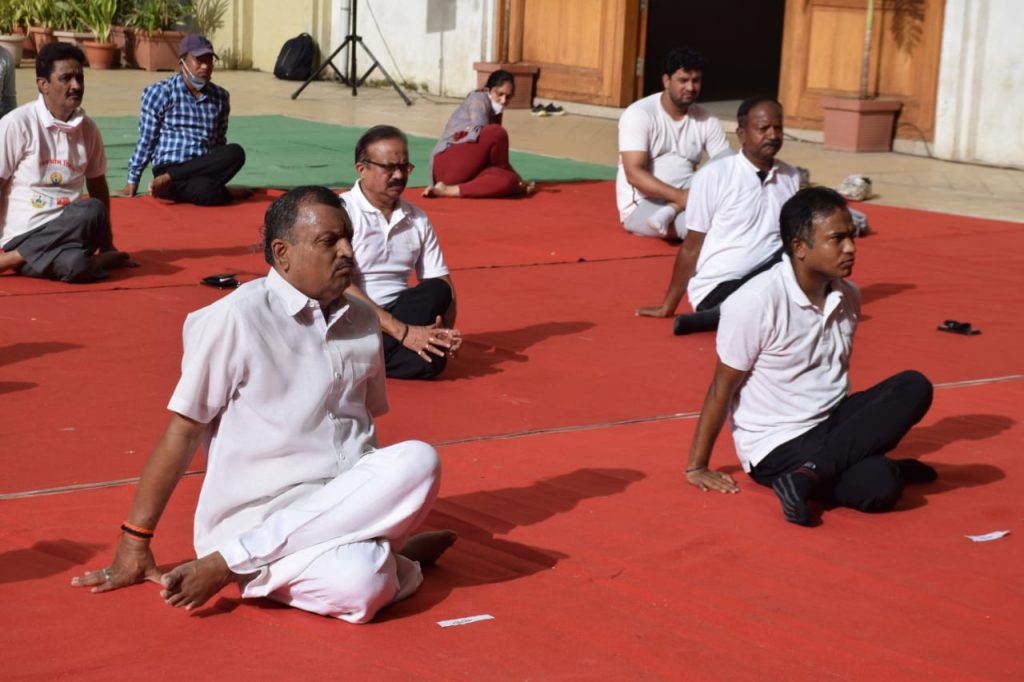 A yoga session was held at the heritage ground of Kanheri Caves in Mumbai. It was followed by a classical dance performance, organized by Archeological Survey of India and Nagpur Circle and the South Central Zone Cultural Centre.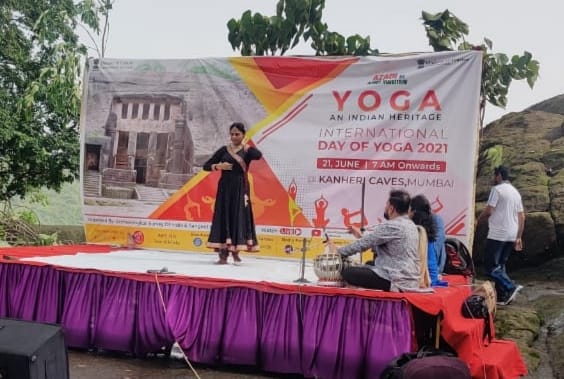 In NMC Mayor Dayashankar Tiwari along with NMC Chief Radhakrishnan B and other officials performed Yoga at NMC.
The idea of International Yoga Day was conceived by PM Modi, who proposed the concept on September 27, 2014, during his speech at the UN General Assembly. The resolution to adopt June 21 as International Yoga Day was introduced in the UN by India's Ambassador, Ashoke Kumar Mukerji.
The resolution had received support from 177 nations, the highest number of co-sponsors for any UN Resolution. Currently, countries ranging from Canada to the USA participate in this event.