108th Convocation of RTMNU held; Justice Sharad Bobde did not attend
"Become at least a small lamp to contribute to enlighten the world, as stated by Gurudev Ravidranath Tagore, through research. This is possible through research and attitude to repay to the society and the nation, what it has offered to you". Former judge of the Supreme Court Justice Vikas Sirpurkar said in his Convocational address on Friday.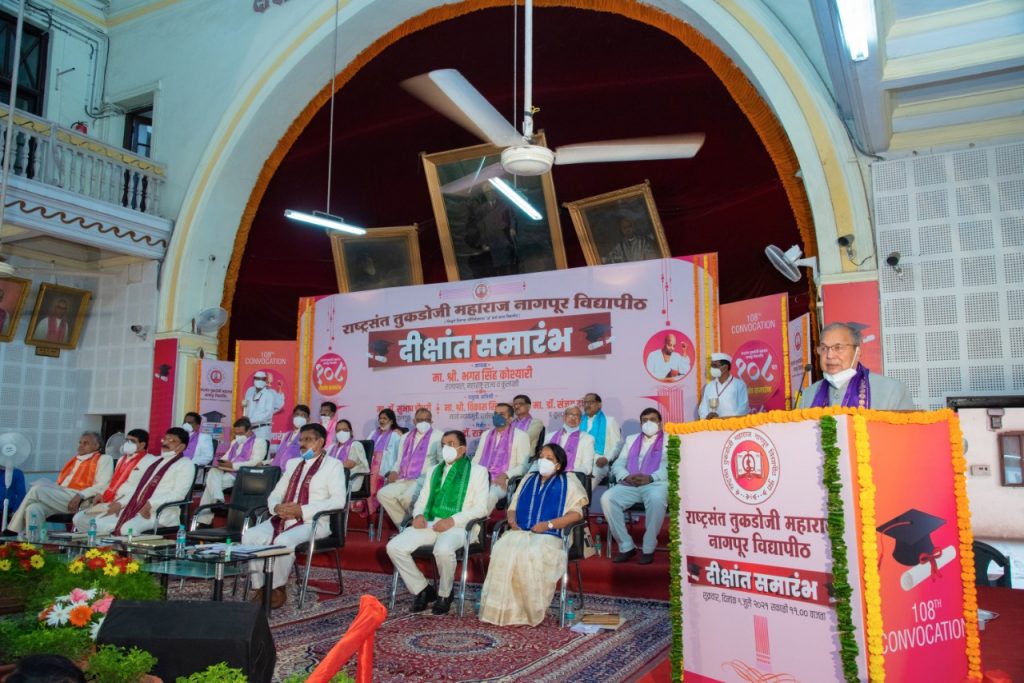 Justice Sirpurkar was delivering the 108th Convocation address of Rashtrasant Tukadoji Maharaj Nagpur University. Chancellor of the University and Governor Bhagatsingh Koshyari presided upon the Convocation held on virtual platform. The Vice-Chancellor Dr Subhash Chaudhari, Pro-Vice-Chancellor Dr Sanjay Dudhe, Registrar Dr Raju Hiwase, Deans of various faculties and Management Council members were present.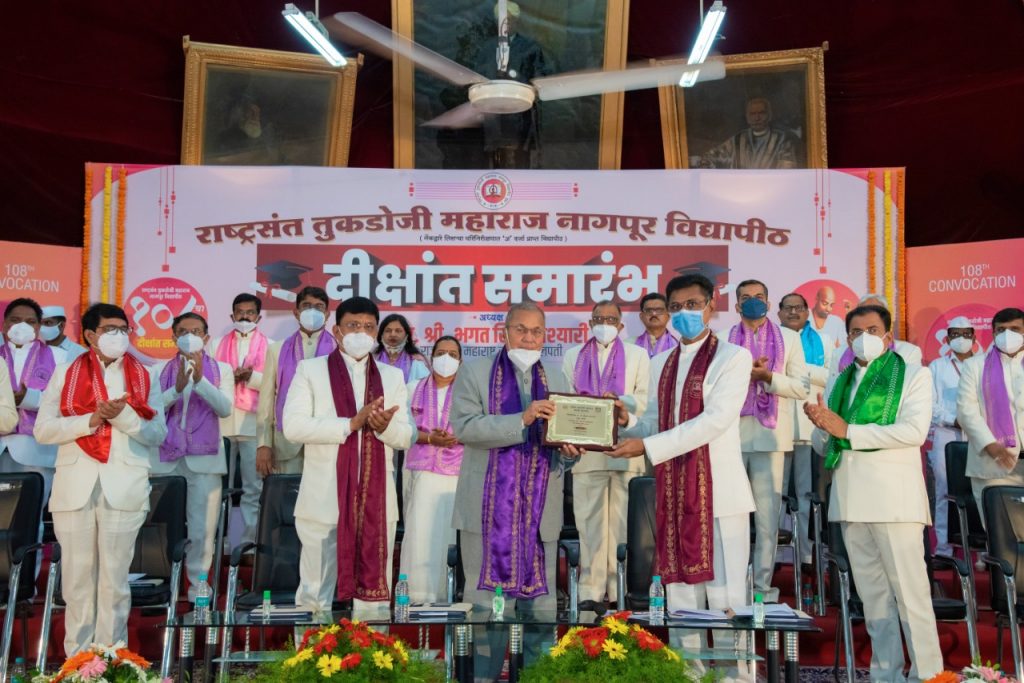 Justice Sirpurkar exhorted the students of understanding the importance of their education through this university, which has produced great persons. He named a few including former Vice-president Justice Hidaytullah, former Prime Minister P V Narsimha Rao, former judges Bose, Hidaytullah, A P Singh, Mudholkar, Bobdeand he himself; former Governors R S Gavai, Sudhakar Naik, former ministers Vasantrao Naik, Vasant Sathe, Sudhakar Naik, Devendra Fadnavis and Nitin Gadkari, former Advocate Generals including V R Manohar, Rohit Deo, etc. The University has produced great persons like Baba Amte, Prakash Amte, Vikas Amte, Manda Amte; politicians like NKP Salve, Vilas Muttemwar, and others.
"While entering the society with the degree, no evil thought should touch you. With the research in various fields you should serve the society and the nation and work for its development", he said. He quoted examples of need for alternative to conventional fuel like petrol and diesel; use of solar energy and ethanol. Develop methods for conservation of environment, this being the global tiger capital. He also quoted Sanskrit verses from Mahabharat and said the students should anticipate problems to be faced in the future and plan for positive results.
At the outset Koshyari declared the Convocation open. Dr Chaudhari made introductory remarks. He spoke about achievements of the University, including constructiuon of new Administrative Building, establishment of Preamble Park and Chakradhar Swami Chair etc.
Sharad Bobde was absent: The special Convocation was held mainly to confer LLD degree upon retired Chief Justice of India Justice Sharad Bobde. He, however, could not attend the programme.
The degree on his behalf was received by his son Shrinivas Bobde, at the hands of Dr Chaudhari and Justice Sirpurkar. The Deans of various faculties Dr Nirmal Kumar Singh (Humanities), Dr Rajendra Singh (Science and Technology), Dr Sanjay Kavishwar (Commerce and Management) and Dr Rajashree Vaishnav (Inter-disciplinary) requested the Chancellor to confer doctoral degrees to the researchers. The medals and prizes were also awarded virtually. The degrees and medals will be given personally from July 12 to 16 in a phased manner.