The Installation of new team of Rotary Club of Nagpur Vision for the year 2021-2022 will be held on July 16, 2021 at 11 am in the Tamarind Hall, Chitnavis Centre, Nagpur in the presence of District 3030 Governor Rtn. Ramesh Meher, Past District Governors, Past Presidents, District Officials & Guests
The team led by
Rtn. Vikram W Naidu, President.
Rtn Jaishree Chhabrani, Hon. Secretary.
Rtn. Dr Shivani Sule, President Elect.
Rtn. Ajay Uplanchiwar, Vice President.
Rtn. Sohel Amin, Treasurer.
Rtn. Ritika SInghvi, Joint Secretary.
Rtn. Vanita Shukul, Sergeant-at-Arms
Rtn. Dr. Jugal Kishore Agarwal – Director Vocational Service,
Rtn. Raj Mahadik – Director Administration & Public Relations,
Rtn. Dr Pooja Poddar – Director Medical Service,
Rtn. Dr Madhumati Dhawad – Director Club Service,
Rtn. Adv Harish Thakur – Director International Service,
Rtn. Adv Ritesh Tahaliyani – Director Community Service,
Rtn. Amit Chandak – Director Young Generation,
Rtn. Jatin Sampat, Immediate Past President
RCNV is one of the most active Rotary Clubs of the District 3030 and has in its annual calender of events several projects covering Education, Literacy, Water, Sanitation, Hygiene, Health, Environment, which are the primary focus areas of Rotary International.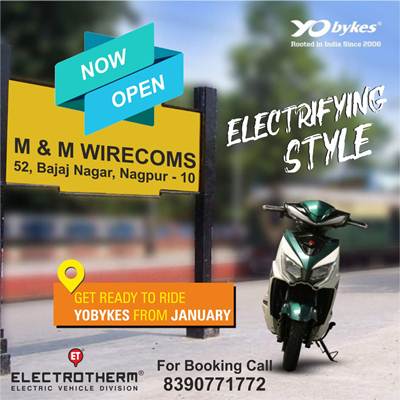 The flagship projects of RCNV are Kidathon – Walk for good health by children below 14 years, MUNA – Model United Nations Assembly for State Board School Students, Smiling Faces – Scholarships to underpriviledged children, Warm Hearts – Distribution of Blankets to the poor during winter season, Soul to Sole – Distribution of chappals to poor during summer months, Nutrition – project to feed Pregnant Women a special diet during pregnancy & lactation, Dose, Diet & Drills – special treatment and medication to Diabetic kids through the year, Micro Credit for Women empowerment, etc.
RCNV has established an Intensive Care Centre at a cost of Rs 50 lakhs at Swami Vivekanand Medical Mission Hospital, Khapri under Global Grants Programme of Rotary Foundation.
With the Rotary International theme "Serve to Change Lives" the new team will work hard to undertake work in Community service. Connect on our Facebook page & website www.rcnv.in