MSEDCL roaming scot on Monday was able to catch a stone crusher owner, in the Fetri village, who was stealing electricity by putting clips on the supply lines. The vigilance scot not only caught the owner from stealing electricity but also fined him with a sum of Rs 25 lakh for electricity theft.
The vigilance scot had received a tip off about the power robbery by the stone crusher owner. Following the tip off, the team kept a close watch on the crusher, and when found that the culprit was taking electricity in an illegal way, trapped him red-handed.
While calculating and making the report ( Panchnama) they found out that the crusher owner had used 1,12,035 units of electricity in last one year. This has led to a dent to the treasurer of MSEDCL to the tune of Rs 14, 78, 912.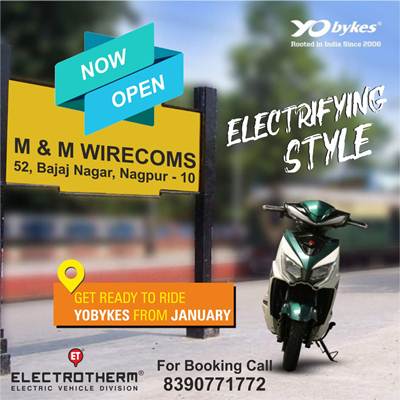 Along with the amount of electricity robbed a penalty of Rs 10 lakh was also imposed on the stone crusher owner and a total claim of Rs 25,78, 912 was recovered him.
The whole operation was carried under the able guidance of Sumit kumar, Deputy Director Nagpur Region Distribution Area, Dilip Dodke, Chief Engineer, Vilas Navghare, Additional Engineer. Vigilance and Security team Vishwanath Bisne, Eakta Choudhary and others.