A delegation of Chamber of Associations of Maharashtra Industry and Trade (CAMIT) led by president Dipen Agrawal met Collector (Nagpur), Vimala R. (IAS). At the outset Dipen Agrawal, on behalf of trading community of Nagpur, welcomed Vimala R. with floral bouquet on being appointed as Collector & District Magistrate for Nagpur District.
Ashok Ahuja, past president of General Merchants Association introducing CAMIT said that Chamber has remarkable presence in all districts of the state; it works simultaneously with the business community and government departments at all levels to forge a win-win situation for all concerned. The Executive Committee of Chamber has representations from all walks of commerce i.e., trade, industry and professionals as well, added Ahuja.
Shashank Kulkarni, appreciating the proactive steps taken by the government, particularly by Nagpur Collectorate to contain the second wave from spreading said that as a result of working outside the duty hours by DDMA under chairmanship of former Collector, Ravindra Thackery and Municipal Commissioner, Radhakrishnan B. (IAS), today Nagpur qualifies under Level-1 as per order dated 4th June 2021 issued by government notifying five-level unlocking policy. However frequent lockdown of market places has hampered economic activities in the state and has particularly created difficulties for traders, tourism and hospitality sectors added Shashank Kulkarni.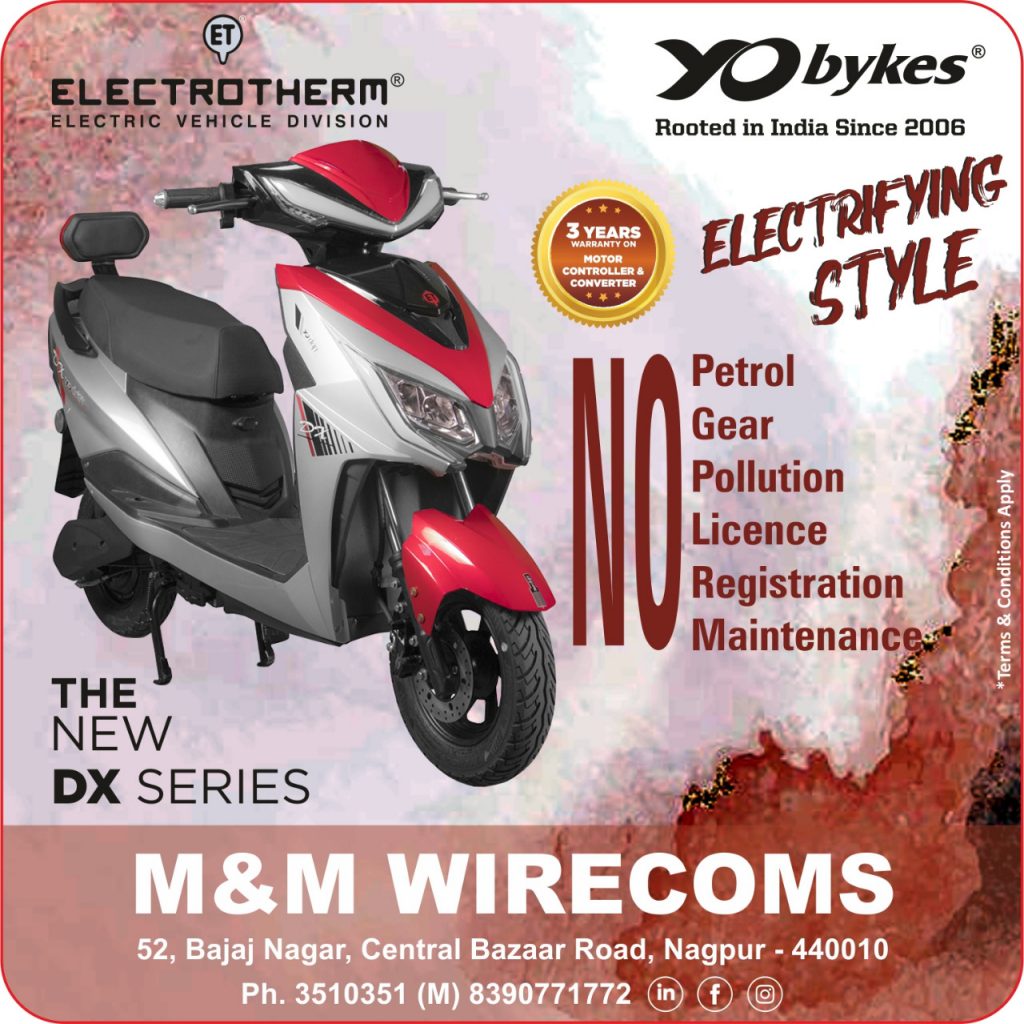 Ashok Sanghvi, highlighting the plight of traders dealing in rakhi and other seasonal products said that the Rakshabandhan festival is at doorsteps and requested to classify shops dealing in rakhi as essential services and permit them to operate on all days of the week.
Dipen Agrawal, submitting a memorandum, said that the scientifically framed 5-level order dated 4th July order has inbuild checks & balances for locking and unlocking the district depending on the 7day average of positivity rate and occupancy of oxygen beds. The said order was welcomed by all walks of trade and commerce, however it is been observed that SDMA & DDMA in anticipation of surge in covid cases are imposing higher-level restrictions, resulting in restricted working for traders, private offices and restaurants.
Agrawal further said, we appreciate the concern of authorities in restricting operation of traders, private offices and restaurants for a certain length of time, but it cannot continue indefinitely irrespective of changes in circumstances. Though the policy decision for temporary restrictions may not be termed as arbitrary or discriminatory but the legitimate expectation of trading community for fair treatment, in conformity with the ethos of the Constitution of India cannot be denied. The 7-day average positivity rate in Nagpur district; on June 3, 2021 it was 2.43%; on June 25, 2021 (the day when level-3 restriction order was issued) it was 0.45% and as on July 21, 2021 it was 0.17% and request that the decision to implement higher-level restrictions should be reviewed and modified particularly for Nagpur District where there is continued decrease in the number of active COVID-19 cases, positivity rate and in occupancy of oxygen beds.
Smt. Vimala R., Collector madam after giving patient hearing to delegation sharing her concern for the hardship faced by traders and restaurant owners said that DDMA is already on the work and has sent proposal to state government for relaxation in working hours. She also assured to personally take-up the matter of traders engaged in seasonal business with State Disaster Management Authority.
Dipen Agrawal, on behalf of trading community of Nagpur expressed his gratitude for the patient hearing, concern expressed and assurance given to address the issues raised, informs a press release issued by Vice President of CAMIT, Sanjay K. Agrawal.